You know how this works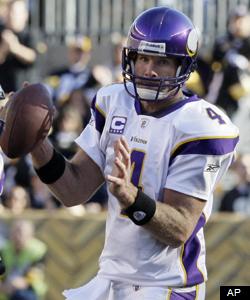 by now: Brett Favre had some confident words on Wednesday, so the Cowboys had a response. Safety Gerald Sensabaugh did the honors.
"We'd have to beat ourselves to lose," Sensabaugh said. "The way we're playing right now, I don't think we can be beat."
Favre mentioned that he expects to hold his usual press conference the following week, as we'd expect him to say.
"He can do a news conference, but he might be on the losing end. They have their confidence, we have our confidence. It will be a good
game. I can't wait to play them," Sensabaugh said.
We can't wait to watch. The final four in the NFC is as evenly matched as any divisional round in memory. Then again, we have a terrible memory.