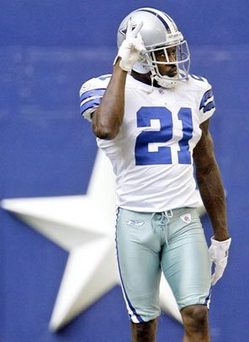 A league source tells us that cornerback Pacman Jones will be signing with the Bengals.
The move comes a day after his second workout with the team since the end of the 2009 season.
Jones hasn't played since 2008, and he missed several games that season after getting into a scuffle with his full-time bodyguard.
In March, Pacman's camp was at one point putting out the word that he would be signing with the Lions.  The Lions, though interested, never made a serious play for him.  Possibly in part because Pacman's camp put out the word prematurely that he'd be signing with the Lions.