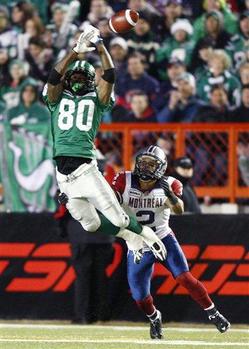 It's been a big week for Canada's version of pro football.  Apart from a deal that puts some of the league's games on NFL Network, the CFL has struck a new deal that includes a significant enhancement to the league's testing protocol for performance-enhancing drugs.
Some might call it steroids testing, on steroids.
The new program includes blood testing for hGH, something that the NFL wants to use on its own players.
Per the Globe & Mail, via SportsBusiness Daily, testing for a variety of compounds will occur randomly throughout the year with only 24 hours' notice. 
But the penalty provisions pale in comparison to the NFL's policy.  In Canada, a first-time offender gets counseling and mandatory testing; in the NFL, one positive test results in a four-game suspension.  Under the CFL's program, a three-game suspension comes only after the second positive result.
Still, the fact that the CFL has implemented blood testing for hGH could represent a major step toward persuading NFL players to agree to doing the same.
Currently when it comes to hGH, NFL players are on the honor system.  The only flaw with the honor system is that folks inclined to cheat already have resolved the "honor" dilemma.