Getty Images
STATELINE, Nev. — As John Oliver would say, "WELCOME WELCOME WELCOME!" Welcome to "Football Morning in America" at NBC Sports, with one strange dateline and a very different column name.
In my first non-Sports Illustrated piece since Mastadons roamed the earth, here's the menu:
Fully rehabbed quarterback Aaron Rodgers—smiling, relaxed, and walking a Tahoe fairway holding hands with Danica Patrick—dishing to me about his offseason audience with the Dalai Lama, about conquering one of his two biggest fears in life, and about how much longer he wants to play.
Tony Romo, who has a very big day today, trying to be Jordan Spieth.
Nick Foles on being the first Super Bowl MVP to (likely) be on the bench the following opening day.
The hardest preseason quiz in NFL history. Quick, and no wiki-lookups: Who is Clay Martin?
Ben McAdoo finally opening up about demoting Eli Manning last December. "My bedside manner hurt me that week," McAdoo told me. You think?
Why this is the toughest year ever for NFL zebras.
Me on T.O.
In Nevada, I ask Doug Pederson: "If you walked into a sportsbook right now and had to put down $5 on Carson Wentz playing or not playing opening day, which way are you betting?"
Drew Bledsoe, whose son John was a fellow Washington State backup with the late Tyler Hilinski and is still playing, is unapologetic about loving football.
Coffee in Truckee, Calif. … Beer in Truckee … "Won't You Be My Neighbor?" … Velvet Milkman is not a new rapper … The Home Run Derby stinks … Serena Williams does not … Barack Obama's complicated relationship with football.
Thanks for following me from SI and The MMQB to NBC. Happy to be in this new world. So let's go.
Aaron Rodgers Doesn't Just Look Happy—He Is Happy
I've always maintained this about Rodgers: He's got so many other things he loves in life that I can't see him playing till he's 45. Forty-three, even. And here in Nevada, in one of Rodgers' favorite weeks annually—renting a lovely home on the shore of Lake Tahoe, playing golf every day, and playing in the sports-celebrity American Century Championship golf event—I hope to nail him down about his football future, and his complicated contract. I do, sort of. But there's more, and it's better.
"Life's great," he says when we meet after his pro-am round at the Edgewood Tahoe Golf Course. "Fantastic. I did 'Shark Week.' Coming out July 22. Nose-to-nose with a shark. No cage."
Packer Nation, in unison, from Prairie du Chien to Sturgeon Bay, from Kenosha to Superior, just read that and yelled, "NOOOOOOOOOOOOOO!"
I can report Rodgers lived. So R-E-L-A-X. But this is the world of Rodgers. This off-season, he bought a share of the Milwaukee Bucks, got life advice from the Dalai Lama in India, journeyed to Africa to help outfit kids with hearing aids, went to the Indy 500, swam with the sharks off the coast of San Diego, and last week satisfied his golf jones with daily rounds at this golf paradise.
"I'm telling you," he said, his tanned faced breaking into a wide smile, "it's been a great off-season."
First, the news. Rodgers, who turns 35 in December, says he wants to suit up till he's 40, isn't going to change how he plays because of the two clavicle injuries that cost him 16 games in five years, and would like to finish his career as a Packer.
"I'd love to play to 40," he said. "I just think that number means a lot. Obviously, Tom [Brady] is kind of rewriting the book. Brett [Favre] had a good season when he turned 40. My goal is be able to move like I do or close to how I do and still be able to do that at 40 … just because nobody's been able to do that and still move around the same. Steve Young's career was cut short in his late thirties. John [Elway], the same—he didn't really move the same as when he was younger. So to be able to move the same way at 38, 39, 40 would be cool. That's my aim."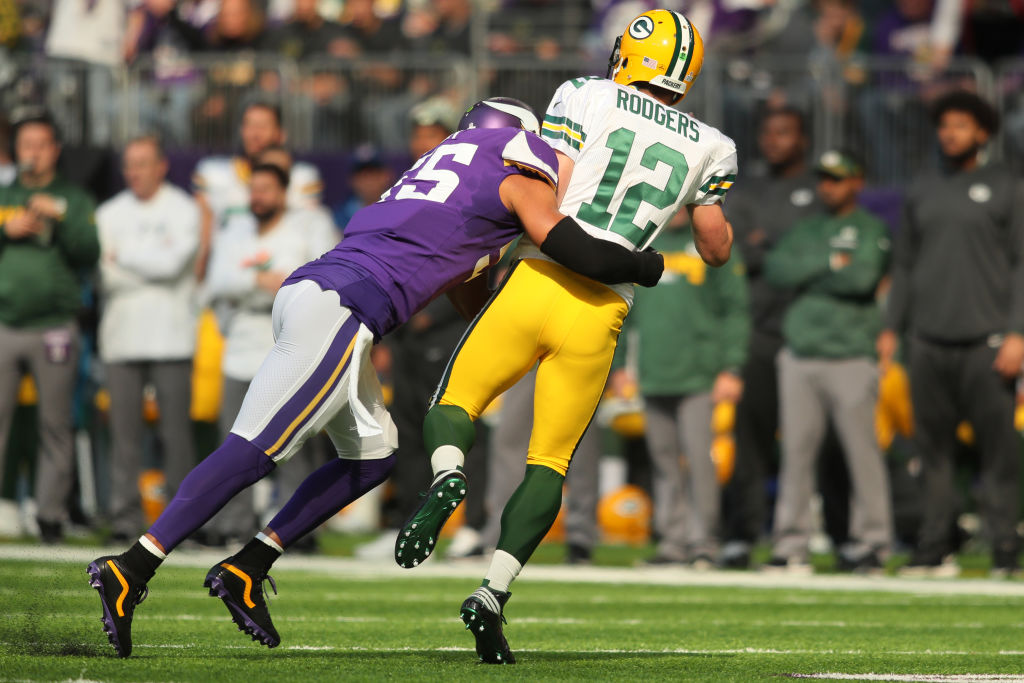 He disagrees with my take that he's got to get rid of the ball quicker, take fewer hits. "I try to already," he said. "I've played football since I was 13 years old and I've taken two shots where I couldn't wiggle free, and broke my collarbone twice. I feel pretty good about the way I play, avoiding some major stuff. I've had a couple muscle pulls. But other than that, as a starter I've been pretty healthy. Two hits. First time [in 2013, against Chicago] I didn't see the guy. Second time I did. [In 2017, Minnesota's Anthony Barr leveled him outside the pocket.] I didn't think he was gonna hit me maybe as hard as he did. But he did and that was what happened."
"Have anything against Barr?" I asked.
"I mean, I think it's time to move on for everybody. I had looked over just to see if maybe there was gonna be a thumbs up, or hey you okay? Or whatever. It's a league where you appreciate what we put our bodies through. I thought … knowing that I wouldn't be on the ground unless it was a significant injury then maybe he'd be looking over, giving me a thumbs-up-you-okay? Or something. But it wasn't the case. We had some words exchanged on both sides."
"You consider it over?"
"I do," he said.
Regarding his contract: Rodgers has two years left on a five-year, $110-million deal. At 34, playing for $22 million annually on average, lesser quarterbacks have wizzed by Rodgers this off-season: Kirk Cousins at $28 million per, Matt Ryan at $30 million per. Many theories have been advanced as to what Rodgers should do, including tying his annual pay to the annual percentage increases of the salary cap. That makes the most sense to me. Rodgers' career passer rating (not the ultimate QB barometer, obviously) of 103.8 is 5.0 points higher than anyone else in history … 6.2 points higher than Brady, 7.3 points better than Peyton Manning. And while missing 16 games in five seasons is troubling, can you think of anyone you'd rather have for the next five seasons at the most important position in sports than Aaron Rodgers?
Rodgers wasn't giving away much on this. But he sounded very much like a unique contract suits him more than a usual one, which could be obsolete 18 months after signing.
"It's only been on my mind because … people have been writing and talking about it a lot," he said. "There have been many conversations about it. I think that there's some merit to looking into where you do a non-traditional contractual agreement. If anybody at this point is gonna be able to do something like that, I think there needs to be a conversation about it. I never said anything about [tying the contract to] the cap. I just think there's ways to do contracts where you can still be competitive so the team is happy about it, but have some more freedom."
He said he'd "like to" play his career entirely for Green Bay. "But I think in my time there, I realize no one is above the team. They can trade Brett Favre, Jordy Nelson. They can not re-sign a Charles Woodson or Julius Peppers. They make decisions that are in the best interest of the team. It could be me at some point. You have to be humble enough to realize that, and I do. I'd love to be able to …
"How many guys get to actually pick the way and the team how they go out? You know? Hardly anybody. You have to understand that's a real possibility. But yeah, my dream situation would be to stay in Green Bay."
Now for the important stuff. Now for the sharks and the lama.
"The only reason I wanted to do the shark thing," he said, "is I have two main fears: sharks and heights. I'm not gonna jump out of a plane. But sharks, I don't know. I watched "Jaws" when I was a kid and always felt like they're in the water, out in the ocean water, and one's got my name on its back and it's gonna munch on me. I wanted to conquer that fear because I love the water. I love paddle-boarding. So they [the Discovery Channel] came to me and my agent and I said, 'Yes. A hundred percent yes. I want to do it. They got Gronk too, and Lindsey Vonn. It was in the Pacific, outside San Diego. There's a big continental shelf that drops off and the depth goes to thousands of feet. There's an upswelling of water and there's a bunch of predators there. So we went out to that spot. They found this blue shark and got me in the water, nose to nose. It's crazy."
"What was it like?"
"Terrifying," he said.
Eyes don't lie. Rodgers' got bigger just then.
"Seriously. I was terrified. I was just thinking about what the expert they brought in had told me. He said there's three sharks in the water. There's the blue, the white, and the mako. The mako, if it's bigger than you, get out. If it's not, stay in and keep your eyes on it at all times. Never turn your back to it. The white, you look at it straight in the eyes the entire time. The only way it's gonna come near you is if you're not looking at it. And the blue, he's gonna come right up to you. When he comes up to you, he's got a long nose. You just Miyagi that."
Miyagi that. I should have stopped him to clarify, but I figured he meant give the shark a little karate chop. Mr. Miyagi.
"So this blue, he literally came up to me—spoiler alert—I put my hand on his head. I pushed him down to the right. Nicely, gently. But I was terrified. Honestly, I was blacked out. It just came up to me and all I was thinking was, Oh my god it's actually happening. What do I do? Okay, boom. I just moved his head down to the right. But it was fun. I have a different appreciation for sharks now. I'm okay with 'em."
Rodgers went from the sharks to the lama to Zambia. I mean, who has a more eventful off-season than that? See what I mean about Rodgers having more to do in life than your average football player?
The trip to India, and to the audience with the Dalai Lama, made Rodgers geek out like your 13-year-old daughter seeing her first Taylor Swift show. "Hard to describe," Rodgers said. "It was at his palace in Dharamsala in India. We flew in and drove up this winding road. He lives in the mountains, up in Dharamsala. I don't know what city we flew into but it's way up in the mountains. So we drove up there and went to the palace in the morning. There's people lining the streets to get a glimpse of him or get an audience with him. He sees some people every day. We had 90 minutes with him. It was fantastic."
Rodgers doesn't think the spiritual leader knew who he was, but he did bring an NFL football and a Packers' hat, and the Dalai Lama wore the hat and posted a picture of them together, smiling. He speaks English well. "We talked about his vision for the world and his global message of kindness and acceptance and togetherness. But he's funny. He makes jokes. He gets funny when he doesn't quite know the translation of a word. He'll ask his translators. He answered a couple questions. Fantastic. Surreal."
I'd followed Rodgers around the course for part of his pro-am day, walking the course and watching him interact with fans. He looked into eyes and talked to a few strangers. He posed for selfies with the gallery as he walked. On the 17th hole, which hugs the lakeshore, loud music played and kids had footballs for him to sign. They'd stand behind the ropes and throw him wobbly throws. Three times, Rodgers waved the kids onto the fairway and threw passes to them; twice he did it with older guys, maybe 25-year-olds, and he waved them deep, and threw them long spiraled strikes. (Both were dropped, to loud OHHHHHHHHHHS from the crowd.) Danica Patrick, his girlfriend, came out of the gallery at 18 and they walked maybe 75 yards together. The tugging, the pulling, the "AAAAAAARRRRRONNNNNN! PLEASE SIGN!" was never-ending for five hours. I thought he'd be exhausted. He seemed okay with it, hole after hole. When I suggested he should get a documentary crew to do a "Being Aaron Rodgers" doc so he'd always remember what crazy days like that were like, he said he'd watched some of Gotham Chopra's life-of-Brady's series last year and liked it.
Rodgers looked zen, the way you'd think someone who'd spent 90 minutes with the Dalai Lama would look.
"He said, 'Remember to slow down. Slow down. When you get busy in life, just slow down and appreciate the things around you and the things in your life.' That's what I've been trying to do in this off-season."
It's working.
---
For The New Tony Romo, Today Is Quite Big
So, is it possible for a 38-year-old athlete, who has spent most of the last two decades trying to be great at one sport, get to the pinnacle of another? In Tony Romo's case, there are flashes of him playing golf that make you wonder. Take his practice-round shot on the 16th hole at the American Century Classic celebrity golf tournament in Nevada the other day, his ball nestled to the right and just behind a tall Tahoe pine, about 235 yards from the pin. The positioning of the ball made it impossible to take a full swing with his 5-iron. Romo muscled up the three-quarters shot, and it flew out of the grass, soaring, and landed about 20 feet from the pin.
"My game is starting to come around," Romo said at the Nevada tournament. It shows: He won a Wisconsin amateur tournament (he's from there) two weeks ago by nine strokes. "It's fun going out there actually hitting the ball where you're aiming. But it's golf. It'll humble you in two seconds."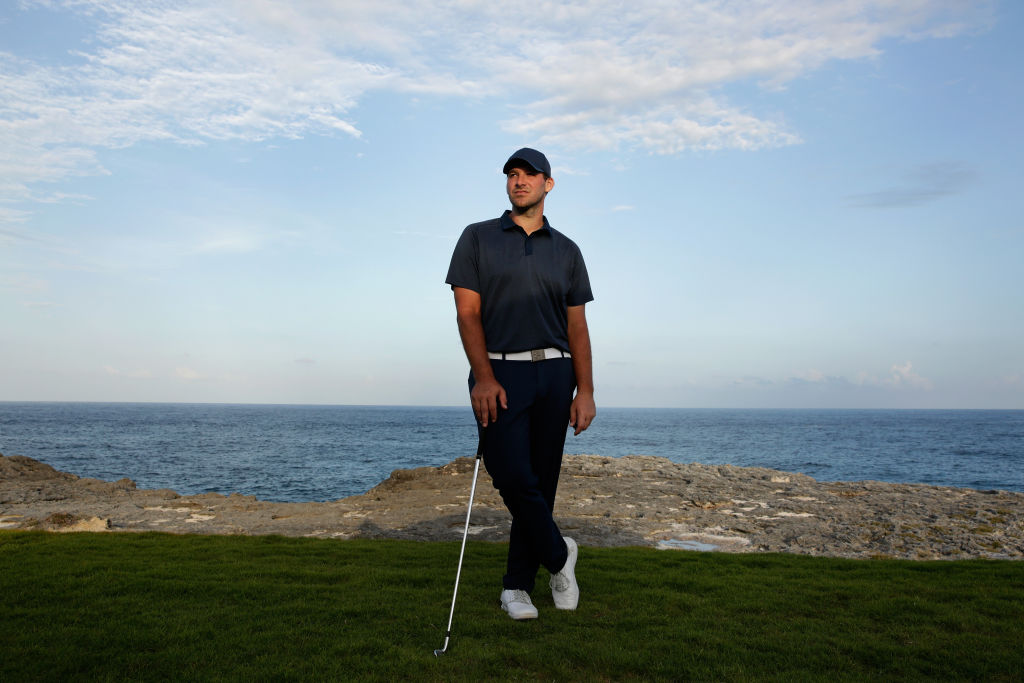 During the practice round, Romo talked about the importance of what's next: Today's 36-hole U.S. Amateur qualifying event in Berlin, Wis. "Monday's a really big day," he said, walking up the fairway on 16. Romo, the Cowboys quarterback-turned-CBS analyst, has devoted the last four months of his life to getting much better at golf, and today's a crucial test in the development of his game. After winning the American Century tournament Sunday (he shot 74-69-68, five under par, on the par-72 Edgewood-Tahoe course), Romo was scheduled to hustle to Wisconsin overnight and be on the Mascoutin Golf Club course today at 8:05 a.m. Central Time. He'll probably need to shoot about 2-under 142 to qualify for his current holy grail: the U.S. Amateur Championship at Pebble Beach in August.
Not trying to bury the lead here, but Romo's task today—beating par at a tough course, and earning one of maybe five slots in the U.S. Amateur Championships in a field of 78 players—is made harder by the logistics. After finishing his round Sunday, Romo was due to fly private about 2,100 miles to Oshkosh, Wis., arriving around 1 a.m. local time, and then out his hotel door by 6 to get to the course and play 36 holes. "Walking," he said. "No carts. USGA rules."
In Nevada, Romo said he'd been working with a golf team this spring and summer to get better. Romo's always had a love of the game. But in past years, he's had to devote much of his off-seasons to either football or—last year—to getting good at television. This year, he said, it's "almost as if I've taken a full football off-season for my golf game."
Romo had a highly successful TV debut for CBS last year pairing with Jim Nantz on the network's top crew. Romo is good at it, because he has fun with it, and he's not just smart about the game (legions of ex-players are); his verve is contagious. But after the 2016 season, Romo had the chance to get back into football and start somewhere—maybe Houston. Walking the Edgewood Tahoe Course, I asked Romo: Was there ever one Saturday night last fall when you said, I wish I was playing tomorrow instead of talking?
"I don't think I ever said that, or thought that," he said. "I think you feel like you can still play—I think everybody when they're done feels that way. But my time has passed. I'm comfortable. When I made the decision, I looked for what am I doing next. Where are my passions gonna go? It makes it easier I think when you're done playing to have something you really enjoy."
"Seems like you've got two of things—broadcasting and golf," I said.
"It's hard to explain that," Romo said. "But yeah, you're exactly right."
---
Nick Foles Will Not Be A Squeaky Wheel
If all goes well in Philadelphia the summer, Carson Wentz will re-take the starting quarterback job he lost when he tore his ACL last December. That will make NFL history, actually. The guy on the wrong side of the equation knows it.
"First time in NFL history, right?" Nick Foles said, pondering his lot in life. "First time [for a Super Bowl MVP] to be on the bench the next year."
There have been 53 Super Bowl MVPs. (Editor's note: There were co-MVPs in Super Bowl XII.) If healthy and backing up Wentz, in fact, Foles will be the first of those players to be benched in Week 1 the following season. Of the previous MVPs, one (Roger Staubach, SB VI) was hurt starting the next year, one (John Elway, SB XXXIII) retired, and three (Larry Brown, Desmond Howard, Dexter Jackson) left their championship teams in free agency. But none of the previous Super Bowl MVPs who was active the following opening day ever began the year as a healthy scratch. Foles could be the first. It's still too early to tell who starts the opener against Atlanta. The prognosis on Wentz to be in the lineup Sept. 6 is good, but he'll need to show he's totally mobile for the Eagles to put him on the field in 52 days.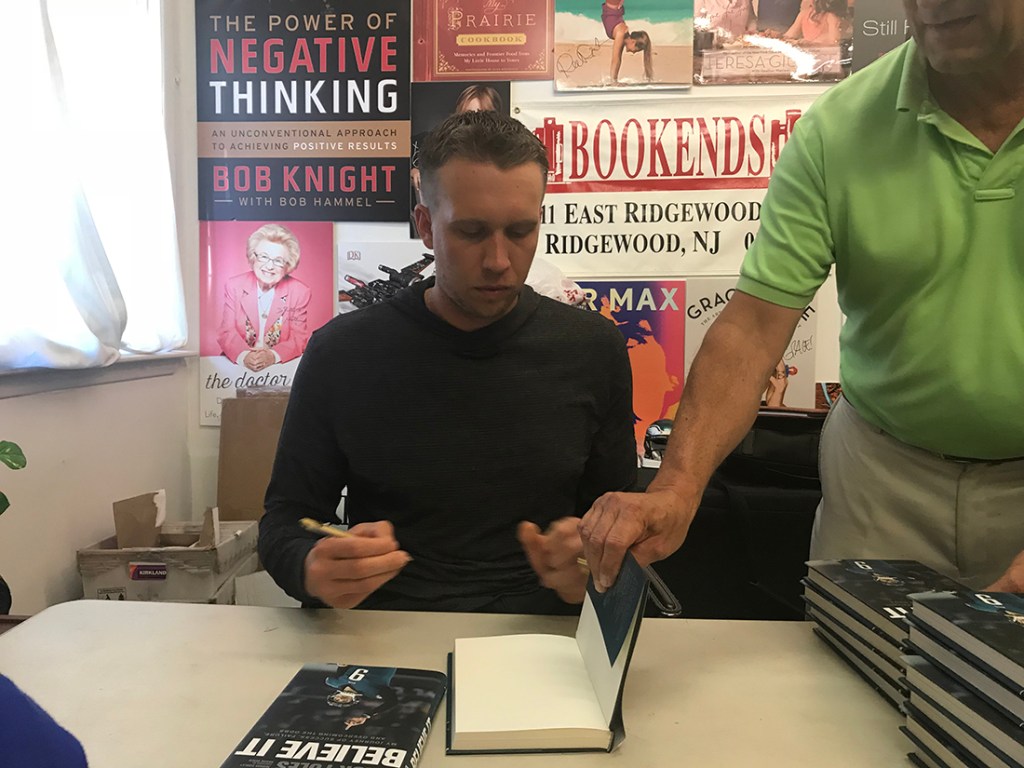 No matter how placid Foles is about it, no matter how much he leans on his faith, this has to hurt. I think it does, and I think he fights it a bit, after being with him on his recent tour to promote his book, "Believe It: My Journey of Success, Failure and Overcoming the Odds" (Tyndale House). But Foles also knows his contract's up at the end of this season, and he'll likely be the best veteran free agent on the quarterback market at age 30 in 2019. He's seen the sick contracts handed to players who've accomplished less than a man who out-dueled Tom Brady and Bill Belichick, and played great in big moments, to win a Super Bowl.
"I sort of look at it as this," Foles said, his car taking him up the West Side Highway in Manhattan to a book-signing in New Jersey. "The good Lord's equipped me to handle this situation. Are there gonna be moments where it's tough because I'm a competitor? Yes. But that's where I have to lean on my faith. There's a lot of great growth that goes on with it. I'll be able to show my daughter down the road that with these opportunities that arise, there's trials, and challenges. I sort of get excited because it's really gonna test my heart. It's gonna test who I am.''
The smart thing about Foles' approach is that he heard the Eagles wanted two first-round picks in trade for him, and he heard Cleveland wanted him but couldn't find an equitable deal with Eagles GM Howie Roseman. He's fine with both of those things. Look at it this way: Maybe Foles could have signed a rich deal in Cleveland and been an NFL starting quarterback in 2018. Or he could stay in Philadelphia, make $7 million in 2018, likely be a backup quarterback on a defending Super Bowl champion, and then pick his team from a pool of maybe five or six teams (New England, Jacksonville, Miami, Cincinnati, Tampa Bay among them).
I know what I'd do. Foles sounds like he knows too.
"I'm very happy where I'm at,'' he said. "Sometimes, if some team would offer two ones, it might not have been the best fit for me. I would love to enjoy my year in Philly, be a free agent next year—and I know I would love to play my entire career in Philly—but there's something about being a free agent where you can choose where you want to go and the people you want to play for. The great thing about not being traded and being a free agent is you have a choice.''
Three interesting things I found in Foles' book, co-written with Joshua Cooley:
• The huge quarterback contracts gnaw at him. "It was hard to watch other players—quarterbacks in particular—sign massive contracts in the weeks following the Super Bowl. On a daily basis, I have to fight the internal battle to keep my priorities straight." Kirk Cousins: zero playoff wins. Foles: three playoff wins—and a passer rating of more than 100 in all four career playoff games.
• The role of Frank Reich in rallying Foles from his lousy play at the end of the regular season in 2017. Reich, the former offensive coordinator now coaching the Colts, asked the Eagles video guys to put together a tape of all of Foles' completions of 15 yards or longer in his prime Eagle years of 2013 and 2014; there were more than 100 of them. Foles said: "As I watched the film, something immediately stuck out to me: … I was moving in the pocket, scrambling outside it, and throwing the ball with different arm angles … It was a joy to behold. The seeds of a new beginning began to take root. I began to rediscover who I truly was as a quarterback." Great coaching can bring out great playing.
• Foles apparently hated playing for the Rams so much in 2015 that it almost made him quit football in 2016, but you'd never know it by this book. "I barely recognized myself on the field that season,'' he writes. He's diplomatic and says nothing untoward about the Rams, but it sure seemed like he loathed the final Ram football season in St. Louis. "I don't ever want to be disrespectful or throw anyone under the bus,'' Foles told me, "because football's a hard job. It was hard. I had to paint an accurate picture, but do it very elegantly. That chapter took a ton of work to make it just right to where it paints the picture perfectly but no one's hurt. But it gives the reader sort of an idea.''
The Eagles are lucky. No team in the NFL has a better quarterback situation in 2018 than Philadelphia—and the Eagles should contend for the Super Bowl again in no small part because of that.
---
Question of the Summer
Doug Pederson, at the celebrity golf tournament the other day, on whether he'd bet Carson Wentz—who will be one week shy of nine months into a nine-to-12-months knee-rehab process when the Eagles play their opener Sept. 6—will be ready to start the season: "I can't say. I don't know now. I can tell you it's not going to be a Doug Pederson decision. It will be a doctors' decision. Carson will have to be 100 percent before he takes the field. I am going to rely totally on my medical staff."
The opener's 45 days away.
---
Shake off the Rust
So you think you know your NFL? We'll see. I'm going to give you 12 names of people who will emerge as significant figures in 2018—or who are being counted on to play big roles this season—and I'm going to ask you to match them with their roles.
I'm doing this because in the last couple of months, when I spent time looking at depth charts and reading off-season stories, I asked myself six or eight times,Who's this? Even with the guys I knew a little, I needed to know more, and I just thought, I better look this guy up. In one case, an NFL coach told me that everyone was looking at his team as being needy at a certain key position, and he told me: "They're all crazy. We're happy with [Player X]. I mean, really happy." And so this FMIA Quiz was born.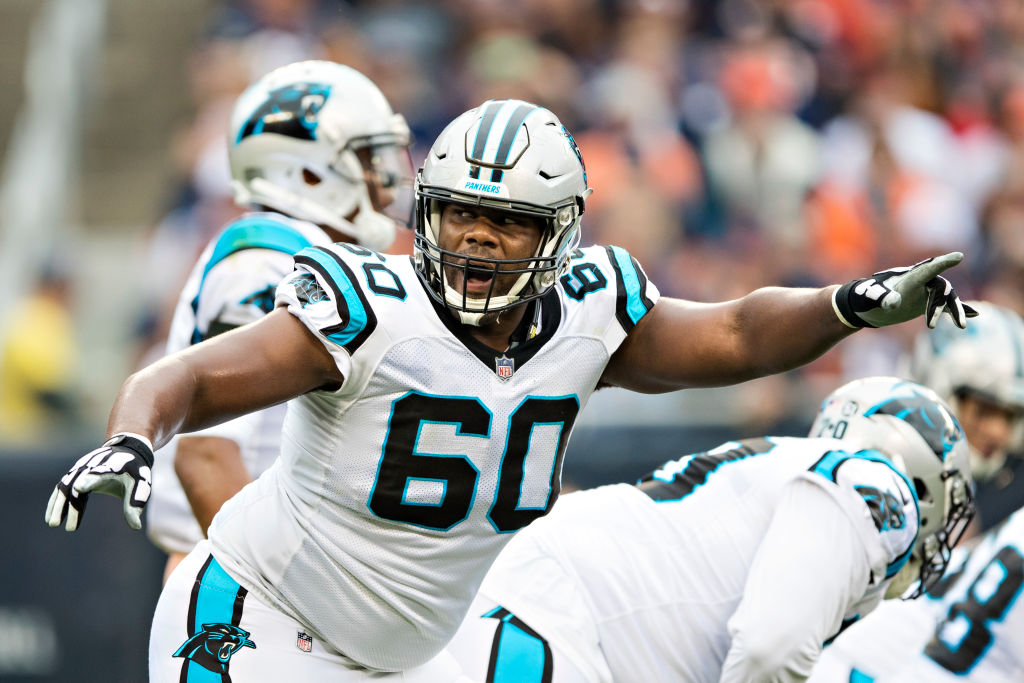 Here is your not-very-original FMIA Pre-Training Camp Quiz of Unknowns. Match one man in the first group with his job in the second group:
NFL Mystery Person            
Clay Martin
Nick Sirianni
Al Holcomb
The Jobs            
a. Cards defensive coordinator. Three top NFC West offenses to defend.
b. Future Pro Bowl safety, if his coaches have him pegged right.
c. Likely to emerge as NFL's best combo punter/kickoff man—at 24.
d. Rookie Colts offensive coordinator, 37. New Andrew Luck tutor.
e. Taking over for the traded Alec Ogletree as nerve center of Rams D.
f. Breakout WR threat for a team with offensive headaches.
g. Already one of NFL's top tackles. You just don't know him yet.
h. One of four new NFL referees (out of 17). Under the microscope.
i. Could play vital role in Legion of Boom II.
j. Leading candidate to replace one of the best NFL players of this century.
k. Backup Saints quarterback. Possible heir to Drew Brees.
l. Darkhorse candidate to lead AFC in sacks in 2018.
NO CHEATING! NO WIKIPEDIA LOOKUPS! Answers in number 7 of Ten Things I Think I Think, below.
---
Uneasy Times in Ref City
There's been as much upheaval this offseason in NFL officiating as in any year I recall. Three big events in the off-season in the NFL officiating world:
Players at any position who lower their heads to initiate contact with a helmet, and then make contact with a foe with the helmet, will be flagged for a foul.
The catch rule was rewritten to eliminate the going-to-the-ground element. Now, a catch will be ruled good if a player possesses the ball with two feet down and makes a defined football move, such as taking a step forward after possession.
Four of the 17 referees from 2017 retired, and the league replaced them with four refs with five years NFL experience or less. The retirees, including 2018 Super Bowl ref Gene Steratore, Terry McAulay and Ed Hochuli, are among the best refs of recent decades. What's more—and hat-tip to Ben Volin of the Boston Globe for this—four more refs are nearing retirement age. Walt Anderson, Walt Coleman, Pete Morelli and Tony Corrente are all in their mid-sixties. So over a few-year period, there could be great tumult in officiating, with up to eight of 17 ref jobs changing.
The catch rule, amended in March, has been discussed a lot already, so I'll avoid that here. The other two issues, though, seem problematic. I spoke to NFL Vice President of Officiating Alberto Riveron, who was conducting his annual symposium of the current officiating staff in Dallas last week.
About the ref drain, Riveron said the league's succession plan in recent years kicked in this offseason. "We're ready," Riveron said. "We saw this coming a while back." The pool of potential successors includes seven or eight possible future NFL refs, taken from the college ranks and placed on crews with veteran referees. These referees-in-training leads crews in NFL OTAs in the spring, receive all NFL communications between the league and 17 refs, and occasionally act as referees in preseason games. New ref Alex Kemp, for instance, came into the NFL in 2014 after being a Big Ten referee. In his four NFL seasons, he's been a field judge for one and side judge for three.
The training, I'm sure, has been thorough. But the training is one thing. Losing the confidence and control and ability of the Hochulis and Steratores is another. Being a ref involves making big calls under fire, and policing games with the best football players in the world. The four rookies will have big pressure on them. As Riveron's predecessor, Dean Blandino, told me: "Controlling the game, having confidence in the referee to run a game, is a big part of what makes a good referee. It wasn't just the league and the fans who felt a comfort level with refs like Gene or Ed—it was the coaches. They knew things would be kept under control. It's more important than being able to call holding right, more important than making the judgment calls right. There was great confidence in the guys they lost. Look at their playoff assignments over the last few years. Replacing four in one year is a challenge for the league."
The ref turnover is exacerbated by the two huge rules changes. Here's the exact definition of the new helmet rule, from Riveron: "If a player lowers his head to initiate contact with an opponent, and you make contact, it's a foul. All players are included, from offensive linemen to safeties. Intent is the rule—lowering your head to initiate contact.
As Jenny Vrentas of The MMQB reported recently, six coaches recorded video explanations for their positions of specialty, and those six videos will be shown by coaches to position groups on all 32 teams. Jacksonville's Doug Marrone, a former offensive line coach, narrates a teaching tape for the linemen. Ex-linebacker Mike Vrabel, now the Titans coach, does a linebacker tape.
Over a long weekend in Texas, the league's roster of officials began digesting how to call the new rules. Riveron said all iterations of the play would be defined. A quarterback on an A-gap sneak, diving for the goal line and making contact with the helmet? Not a foul, because he's not trying to initiate contact. A guard on a power sweep, leading the way for a back and lowering his head to drive through a linebacker and making contact? A foul, because the guard is using his helmet as a tool.
"It's not going to be easy," Riveron said. "It's a major change in our rules. We have to make sure the helmet is used only as a protective measure. But we have had zero resistance from the coaches."
Riveron said the game "will not become an ejection-fest." Ejections, which will be replay-reviewed, will be issued to players who show a clear lowering of the head to an opponent, making contact with no mitigating circumstances.
"I doubt they have it all figured out yet," Blandino told me. "It's going to come down how strict they want to be on enforcement."
Gut feeling: The NFL will use the preseason to throw a flurry of flags to get players in tune with the new rule. And it will settle down in September. The league's not going to want a lot of ejections, so I doubt there will be double-digit ejections this season. Still, a quarter of the games being done by new refs, and two major rules changes, will be a combustible mix for the game on the field.
I
"I've always heard the saying, 'When you know, you know, and one day that day will come.' And for me it's been the last year or two. I've been constantly thinking about this."
—Former NFL rushing champ DeMarco Murray, announcing his retirement from football Friday on ESPN. He's 30.
II
"Most of the calls that seemed to create the most controversy, we ruled them correctly and then they were overturned on replay."
—NFL referee Walt Coleman, in Plano, Texas, Friday at the annual pre-season training symposium for league officials, in an Associated Press report.
Ruh roh. Not nice to go against the family, Walt.
III
"After reviewing the tissue we can confirm that he had the pathology of chronic traumatic encephalopathy (CTE)."
—A letter from the Mayo Clinic to the parents of Washington State quarterback Tyler Hilinski, who committed suicide in January, confirming he had CTE and the brain of a man in his sixties. Great story by Sports Illustrated's Greg Bishop.
IV
"It is indeed marvelous—an irony-free zone where everything is beautiful and nothing hurts, where everybody, regardless of race, creed, color, or inebriation, is welcomed. Its warm yellow glow a beacon of hope and salvation, inviting the hungry, the lost, the seriously hammered all across the south, to come inside. A place of safety and nourishment. It never closes. It is always, always faithful, always there for you."
—The late Anthony Bourdain, the foodie and life philosopher, waxing philosophical on Waffle House. Bourdain, 61, committed suicide in France June 8.
V
"Pat owes Alex Smith a lot for what he taught him. Pat owes Alex a mansion."
—Chiefs coach Andy Reid, to me, on the debt 2018 starting quarterback Pat Mahomes owes his 2017 mentor, Washington quarterback Alex Smith.
DeMarco Murray, 30, announced his retirement from football Friday. I've always thought his rushing-title season, 2014, was underplayed and underappreciated; the popular theory was, Anyone can run behind that offensive line, and he leaves too many yards on the field. Every back leaves yards on the field. Murray's 1,845 yards in 2014 is the most in a Dallas Cowboys season—82 yards more that any Emmitt Smith season, 199 yards more than any Tony Dorsett season. Still, Murray will go down in history as a bit of an everyman running back—and he has something in common with most of the recent rushing titlists.
In the last 10 seasons, there have been eight different rushing champs. The great Adrian Peterson won three. Seven backs have won one apiece. Rushing champs of recent vintage have won their titles young, and, except for Ezekiel Elliott, have not been very high draft choices. Backs are being drafted to fit systems—such as Kareem Hunt as a versatile runner/receiver by Andy Reid in Kansas City, Elliott as a classic power back by power-running Dallas. It just doesn't seem very important how high the runner is drafted; what's important is the system, the line and the fit. It's why the Giants have taken a major gamble in picking Saquon Barkley second overall this year with a quarterback in his age-37 season, in a year with some good quarterback prospects.
With the exception of Elliott, the last seven non-Peterson rushing champs didn't enter the league as franchise guys. The way backs are drafted and used is changing in the NFL, giving rise to the you-can-always-find-a-back theorem.
I
As noted above, I spent an afternoon with Nick Foles and Todd Starowitz, the publicist for his book, on Foles' tour to promote his book "Believe It." Watching Foles sign book after book, mindlessly, for mail-order pre-sales at Bookends, an author's paradise in Ridgewood, N.J., prompted my question to veteran publicist Starowitz: What's the most autographs you've seen at a book signing? He didn't have to think long.
"Drew Brees," Starowitz said. "2010, I believe. In a Books A Million store in Houma, La. He signed 1,950 in two-and-a-half hours. Maybe 2:15."
"Whoa," Foles said, looking up. "Did he make eye contact?"
"A little," Starowitz said. "People were going through there pretty fast."
That's one autographed book every 5.54 seconds.
"His signature turned from Drew Brees to DB9, he was doing it so fast," said Starowitz.
"Cheating!" Foles said, smiling, not looking up.
Foles did 11 signings in six days, autographing 13,500 books. The Midtown Scholar Bookstore in Harrisburg sold 1,600 signed books in a little over two hours, Eagles fans (one in hospice care) waiting in the 94-degree central Pennsylvania heat to get a glimpse of Foles and buy the books he was speed-signing.
What a country, by the way. Nick Foles, benched by Jeff Fisher less than two years earlier with the moribund St. Louis Rams, has more than 1,000 people snaked around a building in the middle of Pennsylvania in sweltering heat, waiting to pay for his book and his signature.
America likes the book. On Sunday, "Believe It" debuted on the New York Times bestseller list as number five in the Hardcover Nonfiction category.
II
The Wikipedia bio of Colts defensive coordinator Matt Eberflus is two sentences long.
III
The new athletic director at Murray State, announced Friday, is Velvet Milkman.
Formerly the Mr. Starwood Preferred Travel Note. Just seems like time for a change.
So it's been eight weeks since I've written a Monday column, and in that time, I've been to Paris, Washington, Cincinnati, Boston, Lake Tahoe and Seattle.
I've seen civic rebirth in Cincinnati, my former home, in Over The Rhine, the former rundown neighborhood. OTR has made the comeback of civic comebacks. Great, great place to eat and walk … I've seen one of my favorite structures on earth, Notre-Dame, the Paris cathedral, where a fellow with a British accent hurried over to me. "Mr. King?" he said. "Peter King?" I said yes, that's me. "I love your column. Good luck at NBC!" Why, thank you … I've seen, thanks to Don and Alissa Banks, baseball at Fenway Park for my birthday from the third row behind the Red Sox on-deck circle, and I've heard one of the silliest train-delay announcements ever in New York, awaiting the Acela to Boston: "Attention passengers on Amtrak train 2290 to Boston. Please wait for reboarding information. Once the information is available, we will process the information. The information is not yet available. When the information is available, we will make the announcement." I mean, wouldn't the first two sentences have sufficed?
But the strangest thing I experienced was a store without cash registers.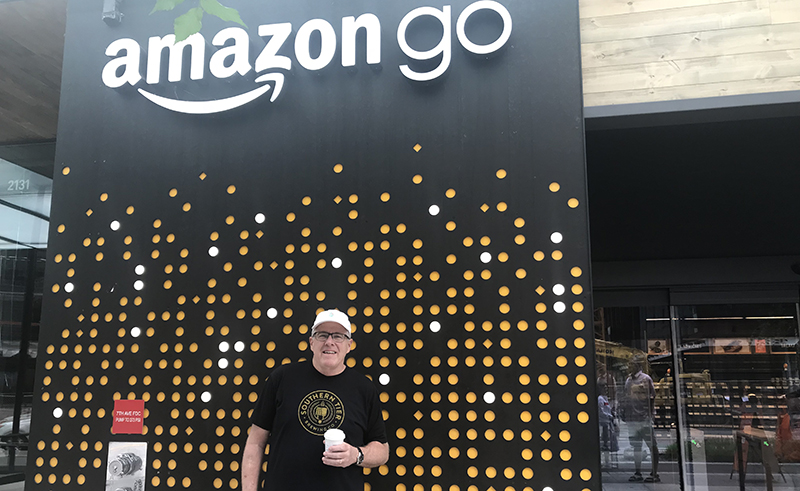 In Seattle, at the downtown Amazon campus, I went to Amazon Go, the store that knows you and recognizes your purchases. I'm sure the tech nerds know this already, but Amazon Go is an upscale convenience store. When you download the Amazon Go app and sync it with a credit card of yours, you swipe your smart phone app entering the store. (We had a crew that morning—me, my wife, my daughter Mary Beth and her boyfriend Nick. We were going to run their dogs on a western Washington beach.) We wanted some drinks and maybe a snack. So we pick up a yellow Amazon Go bag, walked through the store and picked up four water products off the shelf, and I lifted a Clif Bar off a metal shelf. Not bad, $1.25 for White Chocolate Macadamia.
I watched the Amazon video of this place and this no-register store, and it seems that through a combination of in-store cameras, lifting the products off the shelf, and recognition of people and things, Amazon figured out exactly what was in my bag. We just walked out, and the security guy told us to have a nice day, and three minutes after we left the store, the receipt showed up as a text message.
I grew up with clerks manning cash registers and punching in the prices, advanced to register/computers, and then to clerks scanning bar codes, and then in some stores to being able to self-scan the bar codes in clerk-free checkout aisles. And now this, the human-less, bar-code-less, register-less checkout. It's incredible, really.
In June, I traveled to PFF headquarters in the Over The Rhine neighborhood of Cincinnati. I was seeking a way to improve this column, to make football nerds and football fans learn something that they didn't know every week. Founder Neil Hornsby introduced me to his team, and we had a few educating sessions, and I decided to make this a regular section. I'd love your feedback, and your questions about the things you want to know about the inner game of football.
You will never guess who the most valuable non-quarterback in football is.
He would not have been in my top 10. First, a note about PFF's calculation of Wins Above Replacement. That's the stat originated in baseball that tells you, for instance, how many wins Mike Trout is worth to the Angels versus the projected next-man-up in center field for the team. PFF uses its play-by-play grades to define a player's performance in each facet of the game. Then PFF calculates—using a replacement-level player in his stead—how valuable each player is to his team's won-loss record. Because each facet of the game has varying impact on wins, a player may perform great in a facet with less value and thereby contribute less to his team actually winning than what is perceived as a weaker player in a more important facet. This will create some buzz: Chargers cornerback Casey Hayward has a higher WAR than Rams defensive tackle Aaron Donald. PFF judges that coverage contributes more than run defense and pass rush. That doesn't mean Hayward did his job better, but rather that his job was more valuable.
The MVNQ (most valuable non-quarterback), according to PFF, is Saints wideout Michael Thomas. Strange, because he was PFF's fourth-rated receiver (behind Julio Jones, Antonio Brown and DeAndre Hopkins) last year.
Receiving is in the top-three facets in terms of PFF football value (with passing and coverage). Thomas generated a full yard per route run better from the slot than any other receiver last year, and on a per-target basis, throwing to the slot is more valuable than throwing out wide, according to PFF analytics. Thomas had two drops in 139 pass attempts, caught 74.8 percent of the throws attempted to him (Julio Jones: 61.5 percent), and did it from the ping-ponging, physical nature of playing from the slot. Add that New Orleans faced a top-10 schedule last season in the PFF rankings, and Thomas earned the (slight) edge over Antonio Brown in 2017.
Tom Brady (8.22 WAR) was best by far in the league last year. Thomas, at 2.62, led all non-quarterbacks, followed by Antonio Brown (2.61) and Jones (2.19).
I
II
III
Mister Rogers. An American legend. (More about him below in Ten Things.)
IV
V
A new section of the column, in which an NFL person writes about life, football and lessons learned.
(Ben McAdoo, 41, was fired by the Giants last December after going 13-16 in two seasons.)
The first thing I learned about getting fired? People don't know what to say to you. They still don't, seven months after I was let go as Giants coach.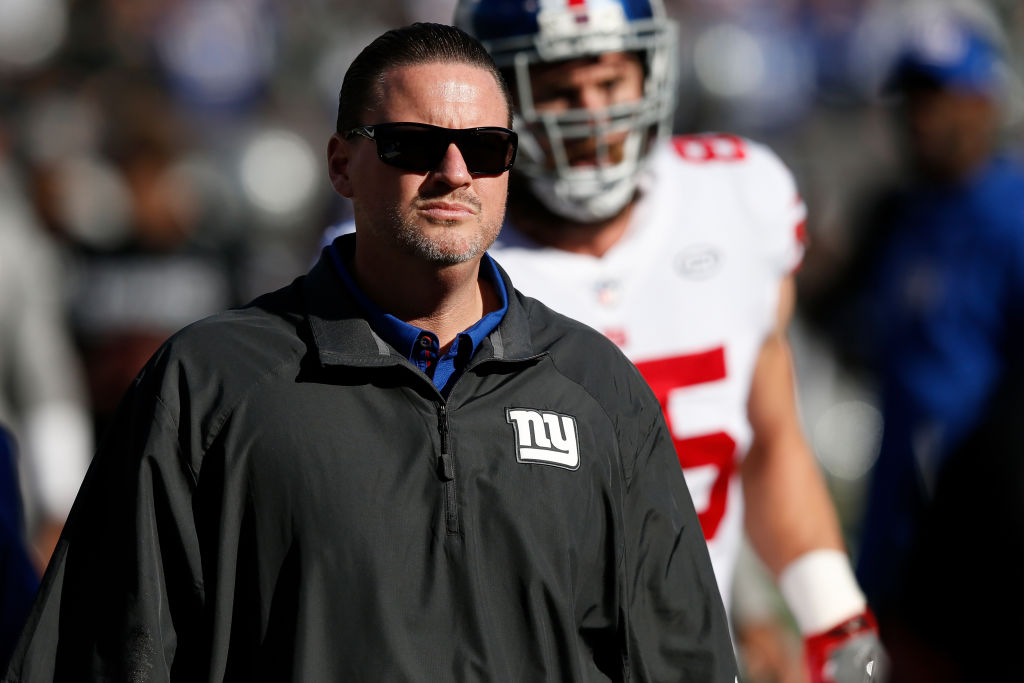 I was at a family wedding in Washington last month, and one of the guests said to me: "I feel so sorry for you." Well, it's tough, going from 11 wins in 2016 to Super Bowl aspirations in 2017 to being fired, exposed for all to see … I see how it's hard to find the right words. But don't feel sorry for me. I'm blessed. I'm the son of a coal miner from southwestern Pennsylvania, and growing up, I thought I'd probably be a coal miner too. But I ascended in the football business to be the head coach of the New York Football Giants! I'm one of the most fortunate people in the world.
I do understand the reality of this business I chose. You've got to win, and I didn't win enough in my two years. So from the moment I got fired last December, I started compiling a book on myself. I've asked lots of people—coaches, former coaches, smart football people—how I could improve. It's my manifesto. It's up to 209 pages now. What I've learned so far (and it's not over):
I learned I need to handle players, and work with players, better. Take Odell Beckham Jr. I needed to be better for him personally, as a coordinator and head coach. I was too busy trying to scheme ways to get him the ball, especially early in my time in New York, that I didn't step back and see the big picture the way I should have. Odell's so passionate, and cares so much, and that emotion hurts him at times on game day. I should have seen my job with Odell was more than simply X's and O's; it was also helping Odell the person. He is not only a generational talent, but also bright and well-read, and I let him down early in his career. I will not make that mistake again.
I learned that I was born for this, which is one of the big reasons why I want to improve and get another shot. Andrew Jackson said, "I was born for the storm, and calm does not suit me." I learned I have the broad shoulders to live with my decisions. I need that pressure; it brings me to life. Stress makes my nerve endings tingle. I learned that I'm not afraid of making the tough decision.
I learned the hard way how not to handle success. I failed to convince the players and coaching staff that nothing carries over in the NFL after we won 11 games in 2016. The most important message after finishing any season is to hit the reset button. You have to have the willingness to put your body and mind through everything that it takes to play team-oriented winning football year after year. High expectations mean nothing. When you start listening to the prognosticators, it's poison. We had too much of that around our team in 2017. That will not happen to a team I coach again.
I learned that my "survive and advance" philosophy of handling the media needs to be overhauled. I grew up in this business seeing media as the enemy. To me, press conferences became the only thing where I was not in it to win it; I just wanted them to be over. I asked one of my friends in the game about it, and he said, "You're smart. But when you answer questions from the press, you sound like an oaf." I've studied how some coaches handle the press, and I've learned how smart it would be for me, for the media and for the fans if I expand on my answers without giving away any secrets. That way, I can teach people interesting things about this great game. That investment of my time won't be natural for me, but I think it's important.
Finally, I learned there's no easy way to make the truly tough decisions. Right or wrong, I am at peace with how I handled the decision to play quarterbacks other than Eli Manning down the stretch of last season. At the time, we were 2-9, beat up, and I told Eli we wanted to see the other quarterbacks on the roster—including our promising rookie, Davis Webb. I was not ending Eli's career with the Giants; I was making sure we knew what we had behind him with a high draft choice prior to a big quarterback draft. I gave him the option to start the games to keep his streak alive. I understand why he said no, and he was a true pro about it. My bedside manner hurt me that week. I'm working on that. I do think it was special how his former teammates and the fans rallied around him that week. But if there's one thing I want fans of the Giants to know, it's that I made this call to try to make the Giants stronger for the future. It probably got me fired, but I believe I did the right thing for the right reasons.
One more thing: It hurt to watch the impact on the families of the men who lost their jobs because of my firing, but I will not be a disgruntled former employee of the New York Giants. The logo and the people will always hold a special place in my heart. In this year out of football, I'll continue to add to my manifesto. I'll continue to learn. I'm sure after how it ended in New York people think I'm down and out. It's just the opposite. I'm improving every day, and I believe my best days are ahead of me. My vision hasn't changed one bit: I still see myself standing on stage on Super Bowl Sunday, handing the Lombardi Trophy to a proud owner of a team.
10 Things I Think I Think
1. I think I do not like the decision of the Pro Football Hall of Fame, at all, to not announce Terrell Owens when the induction ceremonies are held Aug. 4. (Full disclosure: I am one of 48 voters for the Hall of Fame.) Owens, angry that he had to wait till year three of his eligibility to be inducted, has decided not to attend the ceremonies in Canton; he will have a ceremony of his own that day in Chattanooga, where he went to college. Hall of Fame executive director Joe Horrigan told Clark Judge of Talk of Fame Network that the Hall will keep the focus of the enshrinement "on the guys who are there." Owens earned his spot in the Hall, and whether he's there or not, he should be treated the same way in the public pronouncements as anyone else who was voted in. I have great respect for Horrigan—he is the most respected and respectful keeper of the flame I know—and the Hall, but dissing Owens looks petty and needlessly tit-for-tat.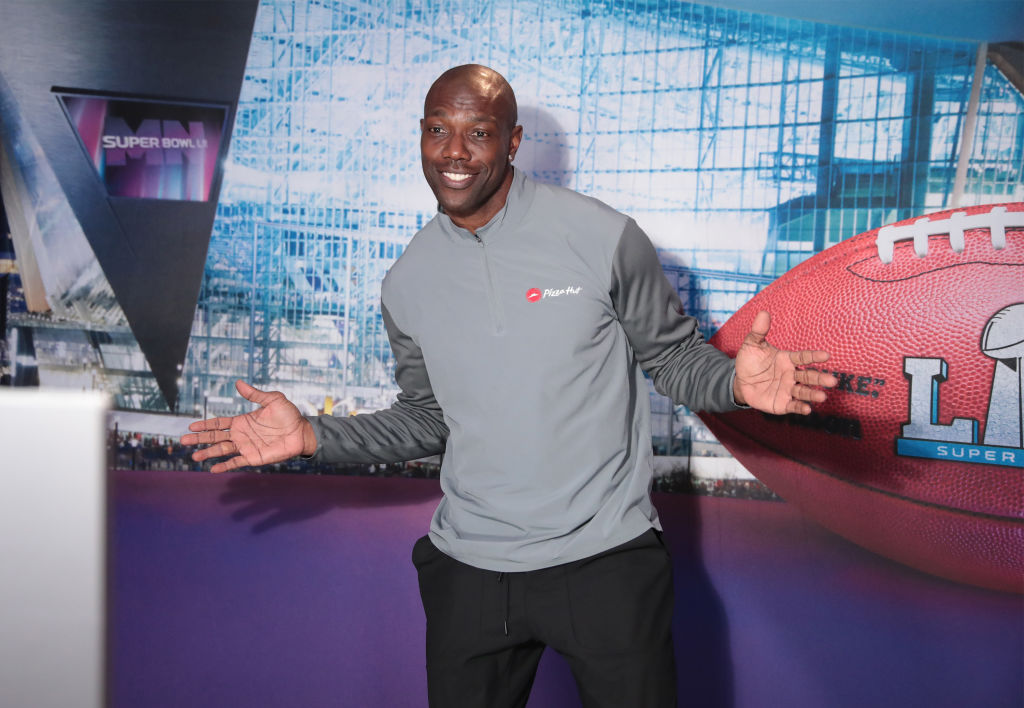 2. I think one thing I found interesting in two days at the celebrity golf tournament last week was how strident some retired NFL players were about Owens skipping his Hall ceremony. One, who asked that I not identify him, said, "T.O.'s slapping all of us in the face. He's making the biggest mistake of his life." If I had to pick one word to describe the reaction of the three players, it would be shock.
3. I think I'll have an opinion on LeSean McCoy and the ugly accusations and story encircling him after his former live-in girlfriend was beaten up and robbed at the home they formerly shared … in time. I think it's too early to conclusion-jump. We don't know if McCoy played a part in the attack on Delicia Cordon; McCoy has denied any connection to it, and there is no evidence yet that he had anything to do with it. In stories such as this one, I've learned (through experience, in part) that cooler heads should prevail until we know the full story. The Bills have to be in full shudder over this, and not just because of the reprehensibility of the act. Buffalo starts the year with a new quarterback, a rebuilt offensive line and this scheduling gauntlet: at Baltimore, Chargers at home, at Minnesota, at Green Bay. To be competitive in September, the Bills need McCoy.
4. I think with today's 4 p.m. ET deadline for the four remaining franchise players to sign long-term contracts, my money's on Ziggy Ansah of Detroit and DeMarcus Lawrence of Dallas to play on one-year, $17.1-million deals. I think safety Lamarcus Joyner (with a one-year, $11.3-million tender could go down to the wire with the Rams. I don't get a feel either way with the biggest name: Pittsburgh running back Le'Veon Bell, who I'm told continues to be confident he'll get a long-term deal, would play at the huge one-year number of $17.5-million if the two sides can't agree by this afternoon.
5. I think there are so many tributaries going forward with the story of Tyler Hilinski, the Washington State quarterback who committed suicide in January—and then found to have levels of the degenerative brain disease CTE after an autopsy. But what of those who follow Hilinski? I wondered what Drew Bledsoe—father of John Bledsoe, a Cougar backup quarterback who knew Hilinski well—was thinking. Turns out it's complicated. Drew Bledsoe, 46, doesn't know what killed Hilinski, and he doesn't know how much CTE contributed to his state of mind. Listen to Drew Bledsoe's stream of consciousness about it:
"I truly don't know what to think of this. Tyler was truly a great kid, a great mentor and friend to John. John's locker was right across from Tyler's. So when it happened, John was extremely distraught. Tyler was a backup quarterback in college football, and it sounds like he was a physical player as a young kid. So I don't know. I just don't. What I do know, and what to me is the big issue, is mental health, and the stigma attached to it. It is the second-leading cause of death between 18- and 34-year-old men in America, and the resistance to reach out for help has to be addressed. It is not a sign of weakness.
"Of course I worry about my kids when they play sports. I also feel like the benefits of being in a team sport are worth the risks that go with it. I believe strongly that we have to be willing to talk about depression and mental health. Everybody goes through stuff, including me when I played. As normal as I felt as a player, I met with a guy in New England a couple of times when I was bummed out, when I didn't like how things were going on the field.
"I'm a high school football coach now in Oregon. The changes that have been made in the game at every level are encouraging. Coaches in Oregon have to sign a document at the beginning of every season that says if we allow a kid back on the field after seeing symptoms of head trauma, we could go to jail.
"John loves the game. He works his butt off at it. But I do think for John and for the other kids, it's no longer a badge of honor to be dizzy and go back there, as it was when I played.
"I am one of the luckiest guys who ever played. I am healthier than almost all my buddies who never played a snap of football. The after-effects of that thing that almost killed me [the hit from Mo Lewis of the Jets in 2001 that sheared a blood vessel in his chest and caused major blood loss] are zero. My brain is holding up fine. I forget my keys, but my buddies who are 46 forget their keys too. My mental health is fine. So I've been fortunate, and football's been great to my family."
6. I think July has not been kind to the Arizona Cardinals. First GM Steve Keim gets busted for DUI—his second alcohol arrest, risking an NFL suspension—and then president Michael Bidwill uses the team's website to urge passage of a former school classmate, Brett Kavanaugh, to be the newest justice on the Supreme Court. I remember hearing 64 times from 50 different league people last fall that they weren't going to get into the political dogfight with Donald Trump over the anthem, and they weren't going to play partisan politics. What's Bidwill doing, then? This is a really good organization that needs to get back on course.
7. I think if you got four of the 12 mystery people in my FMIA Pre-Training Camp Quiz of Unknowns, you're a boss. The answers:
• 1-H. Clay Martin is one of the four new NFL refs, promoted after only three seasons as an NFL official. He was an umpire prior to this appointment. This is a big deal, because franchise refs like Gene Steratore, Terry McAulay and Ed Hochuli have left officiating, and Martin—the boys varsity basketball coach at Jenks High in Oklahoma—will be under pressure to be good right now.
• 2-D. Nick Sirianni formerly worked with Colts coach Frank Reich as an offensive brain with the Chargers, and he was Reich's first choice to coordinate the Indianapolis offense when Reich got the job in Indy. It's a big job. Reich plans to delegate lots of play design and coaching to Sirianni, which is important because of how big a season this is for Andrew Luck.
• 3-G. Daryl Williams of Carolina, via the respected Pro Football Focus rankings, was the NFL's top-rated right tackle last year. The former Oklahoma Sooner, a good run-blocker with very good feet for a 335-pounder, will play this year at 26.
• 4-F. Chris Godwin of the Bucs averaged 15.4 yards per catch last season as a Tampa Bay rookie wideout. Using a threshold of a minimum of 30 catches, only Julio Jones (16.4 yards per catch) stretched the field better among NFC South wideouts. Godwin was better in yards-per-catch than Michael Thomas, Ted Ginn and Mike Evans.
• 5-K. Taysom Hill is more than just roster filler for the Saints. Sean Payton (yes, that was him in the above quote about people being crazy if they think Hill doesn't have a shot to replace Drew Brees in a couple of years) honestly thinks Hill, maybe by 2020, could be QB1 in New Orleans.
• 6-J. Shon Coleman will work with the first unit at left tackle for the Browns when training camp begins. But it's no lock he'll be Joe Thomas' replacement, especially when Cleveland picked up Greg Robinson, hoping the former top pick for the Rams could finally show first-round left tackle ability.
• 7-B. Justin Simmons, the Denver safety, is the reason the Broncos let T.J. Ward walk last year. Coaches think he's got a chance to be a top NFL safety, and he showed flashes of it last year.
• 8-A. Al Holcomb follows in the high-quality footsteps of Todd Bowles and James Bettcher in the Arizona defensive-coordinator room. Holcomb never played college or pro football, and follows Steve Wilks from Carolina. Tough job, defending Russell Wilson, Jimmy Garoppolo (and Kyle Shanahan) and Jared Goff (and Sean McVay) in six games a year.
• 9-I. Neiko Thorpe will have a shot to win Richard Sherman's starting left cornerback job as the Seahawks rebuild one of the best secondaries ever. (That's no exaggeration.) With Earl Thomas' fate still uncertain—a great offer in trade could probably make Seattle deal him—Seattle's most famous starter in the back end this year could be Shaquill Griffin. Talk about huge training camp stories. They don't come bigger than the rebuilding of the Legion of Boom.
• 10-L. Matt Judon, an emerging star linebacker for the Ravens, was a fifth-round pick from Grand Valley (Mich.) State in 2016. After 12 sacks in two NFL years, this big-personality guy may be on the verge of eclipsing Terrell Suggs as Baltimore's most dangerous pass-rusher.
• 11-E. Cory Littleton, Rams inside linebacker, proved to the coaches and GM Les Snead that it was okay to part with defensive leader Ogletree (now a Giant) in spot duty last year—and one very big start. He intercepted Marcus Mariota and later sacked him in the Rams' NFC West-clinching late-season win. Now the undrafted 6-3, 230-pound Littleton will get the signals from Wade Phillips and relay them to a far starrier group of teammates.
• 12-C. Bradley Pinion, of the 49ers, led all kickers with a 71.8-yard average kickoff last year … and he had only 15 of 79 kickoffs returned. When you average more than 41 net yards per punt, as Pinion did, you're going to have an NFL job for a long time.
8. I think a good beat writer does two things: reports and educates. The reporting part is obvious. The educating is a special trait the best ones have. Matt Barrows, longtime 49ers beat man for the Sacramento Bee, is one of the best. (Barrows will take his talents to The Athletic this season, still covering the Niners.) This is what he wrote at the conclusion of the Niners' offseason program, after Jimmy Garoppolo finished a less-than-stellar series of practices:
"The truth is that some quarterbacks look rough during the week and stellar on Sundays. Joe Montana comes to mind. Others look fantastic in practice and disappear on game days. Brian Hoyer comes to mind. When it comes to Garoppolo, perhaps the most promising aspect of the spring was that he and his offensive mates stayed late when they messed up and that he plans to hold a players-only session or two to bridge the long gap until training camp. That is, Jimmy now has a multi-million-dollar face and a multi-multi-million-dollar bank account. But he's still grinding like a working-class Joe."
Tells you everything you need to know.
9. I think I like the NFL Players Association's approach to challenging the rule implemented about national anthem participation in May—namely, the union will challenge it in court unless a group of players and owners, meeting privately, can come up with something more palatable to the players. Look for players passionate on the issue—Benjamin Watson, Eric Winston, Russell Okung and (Giants safety) Micheal Thomas—to be active, with these quiet meetings to start as early as midweek.
10. I think these are my other thoughts of the week:
a. Sorry. I love baseball. But I'd rather watch Mets-Padres than the Home Run Derby. TV turning BP for home-run hitters into a prime-time TV show is just not interesting enough to me.
b. I'm like most Americans, I think. When the World Cup started, I had little interest. But so many of the games were captivating. Not so much the 4-2 French win over Croatia in Sunday's final, but so many moments and goals were very cool.
c. Best story I read on my break: The loneliness of the long-distance minor-league baseball announcer, a New York Timespiece about Omaha Storm Chasers announcer Donny Baarns who, at 34, longs for a shot at the bigs and for a family too. Great job by Kurt Streeter.
d. What's great about this story is how Streeter captured Baarns' love of the game and love of his pursuit, but also his frustration wondering if he'd ever get his big-league shot. Baarns: "Just grinding, year after year, the season running nearly 180 days in a row, working this insane schedule where I couldn't really have a social life, wanting so badly to move forward with my career, yet always feeling like I was always the runner-up. You get to the point where it's, 'Is this just who I am?'"
e. I love stories about the strivers and the dreamers. Sometimes, the dream just doesn't happen. Not saying it won't for Baarns; he is still young. But you've got to be realistic with yourself too.
f. I so appreciate Michael McKnight of Sports Illustrated illuminating in great detail what ailed one of the great talents in recent NFL history. His story of the travails of supernova Percy Harvin is a cautionary tale for how intense anxiety and migraines can derail the most promising careers. I'd urge you to read this if, like me, the impression you got from Harvin's career is a tarnished one. As McKnight explains in great detail, there are good reasons why Harvin flamed out of football.
g. How great was Saturday at Wimbledon? I'm yelling at the TV, rooting for Novak Djokovic during his 10-8 fifth-set, five-hour win over Raffy Nadal. And then the Angelique Kerber win over the heroic Serena Williams … not terrific tennis, but a gallant effort by Williams, and such incredible sportsmanship by Williams afterward, embracing Kerber for eight or 10 seconds to congratulate her warmly.
h. This story is amazing to me. The New York Times found that, as Joe Drape reports: "Over the past three years, the percentage of 6- to 12-year-olds playing soccer regularly has dropped nearly 14 percent, to 2.3 million players, according to a study by the Sports & Fitness Industry Association, which has analyzed youth athletic trends for 40 years. The number of children who touched a soccer ball even once during the year, in organized play or otherwise, also has fallen significantly. In general, participation in youth sports nationwide has declined in the past decade, as children gravitate to electronic diversions and other distractions. Yet in recent years, while soccer continued declining, baseball and basketball experienced upticks." That goes against all logical perception. Really interesting.
i. Joe Girardi was a great hire, MLB Network. Girardi consistently tells me things I don't know. Girardi on the lost art of blocking low pitches a couple of weeks ago was just gold. One day when I was off in late June, Girardi, on the set with Fran Charles, demonstrated exactly how to block the low ball. "Your quads have to be level to the ground," Girardi said. "Too many guys are so worried about [framing] the low strike." Then he said when he played, they'd actually practice blocking the low balls, using rubbery "incrediballs." That is such smart information.
j. I looked up Sunday and saw the Nationals were 48-48 and Bryce Harper was hitting .214. I mean…
k. Two excellent documentaries I saw on my break: One: "Won't You Be My Neighbor," is about the life and times and improbable impact of Fred Rogers—a.k.a. Mister Rogers—whose show for kids (and adults who understood its importance) was a daily staple of the two King girls growing up in New Jersey. I cried six times in this movie. That's how strong a film it was, with Rogers' virtual plaintive wail for the importance of a decent, peaceful televsion show to help kids experiencing TV for the first time understand that society, too, should be decent and peaceful. I so wish Mister Rogers was alive today; he died of stomach cancer 15 years ago. How we need him now.
l. Two: "RBG," a CNN Films documentary about Supreme Court Justice Ruth Bader Ginsburg. Just terrific. If you're depressed about the times we're living in, watch that, and realize that fighting for your beliefs is always rewarding, regardless of current events. Whether you lean far left or far right, or anywhere in the middle, the reason this is such a valuable movie is that it shows you how important your own inner compass is, and if you live by it, you might be disappointed occasionally but you'll never give up hope, and you'll always work for what the inner you believes is the good for all. The New York Times eight days ago had a story about red-state theaters in Juneau, Akron, Tallahassee and Montgomery, Ala., putting people in seats to see "RBG" show after show, day after day.
m. Those two movies, about people with immense decency, are succeeding—in my opinion—because we're tired of the beyond-partisan attacks we see on TV every day in Washington. We need to know we're still a good people. You'll see we are with these two films.
n. Watching Ruth Bader Ginsburg at 85 work out with a ripped young trainer in a D.C. gym is worth the ticket price. This tiny person really goes at it in the gym.
o. Coffeenerdness: When you're in Truckee, Calif., you've got to try the pour-over Brazil Campos Altos roast at Dark Horse Coffee Roasters, just over the railroad tracks from the quaint main street in Truckee. This coffee's perfect—bold, tasty, carefully brewed. And the cute shop is just perfect, comfortable and homey. It's one of the best coffee shops I've walked into in America.
p. Beernerdness: So the country has all kinds of little brew pubs in all kinds of strange places. Such as industrial parks, or nondescript places with all kinds of businesses. Truckee Brewing Company is in such a country business complex, Pioneer Trail, with a Crossfit across the parking lot and a boat-storage place out the back door. We stopped in on vacation with grandson Freddy in tow and just loved the Truckee Kolsch—classic hoppy Kolsch taste, cold and perfect for a broiling day.
q. Exactly 40 years and one month ago today, I sat a few rows behind home plate at Riverfront Stadium in Cincinnati for Tom Seaver's only career no-hitter. I'll remember a couple of things about that evening: Lou Brock and Pete Rose (in his last Reds seasons) were the leadoff hitters for St. Louis and Cincinnati.
r. Podcast of the Week: So I listened to quite a few podcasts on my breaks. I love podcasts, particularly series, particularly mysteries. And my daughter Mary Beth had "Someone Knows Something," by reporter/host/documentarian David Ridgen of the Canadian Broadcasting Company. We listened to two of the series over the break. And the reporting of Ridgen into the disappearance and likely murder of Sheryl Sheppard in Hamilton, Ontario, 20 years ago, a couple of days after her boyfriend proposed to her on live TV in Canada. Just a gem of storytelling and gumshoe reporting. Highly recommended.
s. Podcast snippet you'd be interested in: In my conversation with former Obama White House communications director Dan Pfeiffer (now the host of the successful "Pod Save America"), I asked him about Barack Obama's feelings today about a sport he's always loved, football. Pfeiffer: "He has the same complicated relationship that a lot of us have right now. You wonder, 'What is our moral obligation here?'" Obama's sports passions, Pfeiffer said, ran "NBA first, but NFL a close second, and he loves his Bears."
t. Hey: Cool podcast segment dropping Wednesday: 27 minutes with Keith Hernandez, recorded outside at Citi Field on a June afternoon, planes from LaGuardia flying overhead consistently, and the author of "I Am Keith Hernandez," spins some fine yarns. Even if you're not Mike Florio with a Seinfeld addiction, you're going to love the stories with Hernandez.
u. I need to take a moment to thank everyone at Sports Illustrated for the 29 greatest years a rube like me could have ever experienced in this business. I'm indebted to you all. And now, the next chapter. Wish me luck, and please come along for the ride.
v. Finally: I'm no longer doing a separate mailbag column. But I will start answering some email and Twitter questions each week. Send questions/comments to peterkingfmia@gmail.com. See you from Bears' camp—the first stop on my camp trail—next week.
It's a brave new world.
Not in Kansas anymore.
But it's all good here.