Getty Images
Busy column today. Happening column. Short-attention-span column, because there's so much happening and I refuse to write 27,000 words because, well, because I'm not that in love with myself. I'm going to write in a staccato manner for much of the column to cram in as much in this season-opening week as I can.
• The Raiders made a huge mistake in trading Khalil Mack, a state-of-the-art player at one of the game's most important positions. If you're not going to compete to keep your best players—and clearly, the Raiders did not exhaust possibilities to get Mack signed—why, oh why, do you draft and develop great players? Mark my words: The Raiders will live to regret this deal, regardless how rich the return.
• My Super Bowl pick—which annually stinks—is a combo platter of the old and the new. I'm going all-in on the franchise that last won a playoff game with Marc Bulger under center. Super Bowl 53, Atlanta, Feb. 3, 2019: Los Angeles Rams 29, New England 20.
• On the occasion of the start of the commissioner's 13th year in office, I did a weekend Twitter poll gauging your feelings about Roger Goodell. Exactly 28,113 voted by 8 p.m. ET Sunday, asked: "Overall, do you approve or disapprove of his performance in office?" The disapproval rating—79 percent—seems cacophonous, particularly for the highest-paid commissioner in the history of American professional sports.
• Andrew Luck shows us his vulnerable side. Missing football for 18 months made him, strangely, happy to experience weakness. "It forced me to answer some questions about myself that I wouldn't have asked, and I'm very thankful that I had to," Luck says. You'll like the rest of his humanness.
• The gutsiest coach in the NFL? It's not the New England guy. And the word "gutsy" is probably not the right one to describe Doug Pederson. (Maybe "pissed," after seeing him quasi-lose it over the Foles/Wentz questions Sunday.) "Logical" might be better, and entering the Thursday night opener against Atlanta, Pederson has a pretty big edge in logic over Falcons coach Dan Quinn.
Oh, and this: Aaron Donald was the highest-paid defensive player in NFL history for exactly 33 hours this weekend. Like I said: Weird column today.
I was talking to Saints coach Sean Payton over the weekend, and the Khalil Mack trade to Chicago came up. "The last time we played Oakland [Week 1 2016], we put in a special protection for him," Payton said. If Mack lined up outside the right tackle to rush, the Saints' tight end would line up on the right side and chip him as he rushed. If Mack lined up opposite the left tackle, the tight end would shift left. The Saints called it "Mack Protection" in the gameplan that week.
You do that kind of thing for Khalil Mack, or Aaron Donald, or maybe Von Miller. They're that good, and they can wreck games if foes try to block them consistently with one man.
But between late February and late August, I'm told, the Raiders didn't aggressively try to resolve the Mack contract issue—not as aggressively as the Rams with Aaron Donald or the Packers with Aaron Rodgers. Mack was on the fifth-year option of his rookie deal but didn't report to camp, and the Raiders seemed willing to hope Mack would report this week so he could begin collecting increments of his $13.846-million one-year salary. But Mack was steadfast about staying away, feeling Oakland didn't value his game sufficiently. He wasn't coming. So last Friday the Raiders zoned in on trying to get two first-round draft picks in trade for him (the Jets, Niners and Browns pushed, but not hard enough) and Chicago put the two ones on the table. So the deal got done, with an asterisk: Oakland had to send a future second-round pick to Chicago, cheapening the return for Mack. By the end of the day Saturday, Mack had eclipsed Aaron Donald as football's richest defender.
The most important part of this story is being mostly ignored. It's best framed by asking this question:
If I told you that you could draft and develop one of the three best defensive players in football (and maybe the best), and then sign him to a contract that would take him all the way through his prime for an average of 10.7 percent of your salary cap annually, would you do it?
I bet the vast majority of the teams in the league would be happy to do so. If they knew anything about football they would.
But that's the crux of this situation. Let me explain. Mack, over the next seven years, is scheduled to make $154.85 million on his new Bears contract. The salary cap this year is $177.2 million. Over the last five years, the cap has risen about $10 million a year. So let's project that it continues to rise $10 million a year through the last year of the Mack deal, in 2024. The cap, then, would be $237.2 million in the last year of Mack's deal.
Average salary cap per team over the next seven years, by my estimate: $207.2 million.
Mack's average compensation over the next seven years: $22.12 million.
Average cap spending devoted to Mack annually: 10.67 percent.
When Jon Gruden spoke Sunday night in Oakland, he implied that the odds are against a team winning when it has two huge-salaried players. Those two players in Oakland were Derek Carr and Mack. Last year, Carr signed an extension that, adding in his scheduled 2017 salary, would pay him $126.7 million over six years, according to Over The Cap. Long-term, then, the combined Carr/Mack cap number, on average, would be $43 million, or 20.87 percent of the annual cap. That means two star players would make 21 percent of the Raiders' cap.
I don't think spending 21 percent of the cap on two big stars is excessive. Especially when the alternative is irrelevance.
That's the most important thing here. Let's dig into four tributaries:
1. There are times to make first-round picks untouchable. This was not one of them. There's this impression out there that first-round picks are the Holy Grail of team development, absolutely irreplaceable pieces of a team's future. Remember the Patriots' furious comeback to beat Atlanta in the Super Bowl two years ago? On their game-tying drive that night, of the five offensive linemen and six skill-players who touched the ball, one (left tackle Nate Solder) was drafted in the top 75 of a draft.
Excepting Mack and the last two first-round Raider picks (who cannot be judged yet), look at the last 10 Raider first-round picks: Robert Gallery, Fabian Washington, Michael Huff, Jamarcus Russell, Darren McFadden, Darrius Heyward-Bey, Rolando McClain, D.J. Hayden, Amari Cooper, Karl Joseph. Seven of those players were top 10 picks in the first round. But would you trade Mack for any two of them? I wouldn't. Not even close. So what makes the Raiders think they'll strike gold with another franchise player with either of the two picks after nearly a generation of not finding one (other than Mack) in the first round?
2. Oakland players can no-comment this or try to make it not so big a deal, but there's no way they're not ticked off. The early tweets from Derek Carr and Bruce Irvin (No f—ing way) are the real ones. This has Jon Gruden's fingerprints all over it, and the team's leaders—Carr included—should not sit idly by and say, Whatever you want to do, coach. Gruden had to make this call. And the locker room is thinking, "If Khalil Mack, probably our best player, isn't worth 10 percent of the cap through his prime, then who are they going to pay around here other than the quarterback?"
3. The football world has to stop thinking of $22 million a year as absolutely outlandish and dumb to pay a non-quarterback. Folks, it's all Monopoly money. The cap has more than doubled in 13 years. The way to think of players' salaries is as a percentage of the cap—not in raw dollars. Five years ago, this Mack deal, on average, would have been 18 percent of the cap. Now, over the next seven years, it's 10.67 percent. When the cap grows, you're much better off thinking of the percentage of the cap, not that a defensive player shouldn't make $20 million a year. It's all relative.
4. As for the Bears … Bears fans—ask Michael Wilbon—have a love-hate relationship with GM Ryan Pace. This, though, was a brilliant trade by Pace, who smartly figured (I think he did; I could not reach him Sunday) that two first-round picks was extremely reasonable for a player of Mack's caliber in an age when disrupting the quarterback's rhythm is the most important thing a defense can do. Per Pro Football Focus, Mack has 175 sacks/quarterback hits/quarterback hurries in the last two seasons, and that is 13 more than the next-most disruptive rusher, Von Miller. I love what defensive coordinator Vic Fangio must be thinking, particularly if Akiem Hicks continues to play in his disruptive way and if Leonard Floyd can become the consistent force on the edge that he's shown flashes of being in his first two seasons (22 games, 11.5 sacks).
The Bears now have no picks in the first two rounds in 2019, and none in first and third rounds of 2020. But they were able to squeeze a 2020 second-rounder back from Oakland. So their earliest picks in the next two drafts are a third next year and two second-rounders in 2020. Imagine if the Raiders struggle in '19, and the Bears have a pick near the top of the second round in '20. That wouldn't cancel out the Bears' first-rounder in 2020, but it would ease the pain.
Think, too, of what Aaron Rodgers and Russell Wilson must be thinking this morning—Rodgers mostly. The Bears play the Packers and Seahawks in Weeks 1 and 2, and a rush with Mack, Hicks and Floyd is downright scary. If Mitch Trubisky is somewhere between competent and very good, the Bears will be a major factor in the NFC North much quicker than we thought.
Here we are, three days before the start of the NFL's 99th season, and there is no team in recent history that has done a 180 like the Rams of the past year. I'm about to do something that is either insane, or an illustration of how quickly life changes in a league that churns so fast and so furious, or maybe it's a sign that building a good football team really takes only four or five cutting-edge decisions. But after seeing 22 teams in five weeks on my camp trip, it was hard to come away from Rams camp thinking they shouldn't be a Super Bowl favorite.
Labor Day 2017: The Rams were trying not to be a laughingstock anymore, with the youngest coach in modern NFL history, a quarterback desperate for a detour from bust-dom, a GM hanging on for dear life, and no one to put on a billboard in a sprawling market that demanded stars. Best two players on this team: a defensive tackle and a punter.
Labor Day 2018: The Rams, defending NFC West champs, are darlings. That chortled-at peach-fuzzy coach, Sean McVay, is the reigning coach of the year. Todd Gurley and Aaron Donald are returning offensive and defensive players of the year. That disastrous quarterback, Jared Goff, had a 100.5 rating, fifth in the league and higher than a few great QBs—Rodgers, Roethlisberger, Ryan, Rivers and Wilson.
And now I'm going all-in on a franchise that last won a playoff game in January 2005, when "Meet the Fockers" was the top movie at the box office.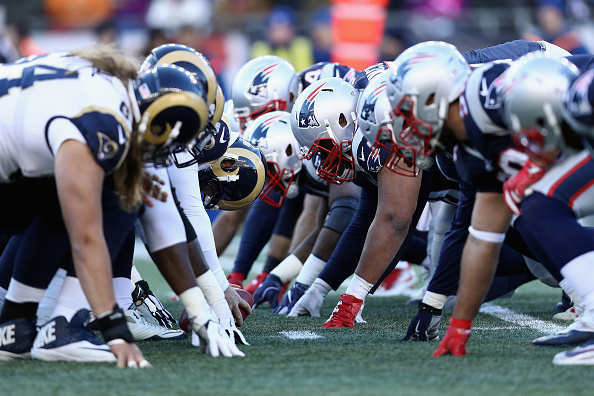 I'm picking the Rams because they've done a good job playing down their worst-to-first offense last year, realizing if they were really the Warriors of the NFL they wouldn't have stunk it up in the playoffs against Atlanta. They added the kind of versatile and durable deep threat that Sammy Watkins wasn't in Brandin Cooks, who can play all over the offensive formation.
McVay told me in camp he realizes he has to stay progressive to remain ahead of the defenses that have spent an offseason studying his play-calling, his tempo, even his cadences. Early one morning, in his tape den on the campus of UC-Irvine, McVay told me what he'd spent the last few months working on. "The basic thing for us is: What are we doing offensively in order to try and conflict defenses? Whether it's their matchup responsibilities, or being able to learn our cadence, learn our formations and motion and tempo. We have to use those as weapons to apply pressure to the defense. Our offense is totally different now from this time a year ago. I think it's all about adjusting and adapting to our players."
Why would McVay want to make his offense "totally different" from the best offense in the game last fall? "I would say that in terms of some of the core ways of we run the football—some of the personnel groupings that we operate out of might be different. But the way we'll do it, whether it be formationally, whether it be tempo-driven, at the line, in the huddle … In the span of a year, our players' ability to process has enabled us to have a little bit more versatility."
The Rams got better on defense too, if a pair of incendiary corners can stay on the field. They added cover corners Aqib Talib and Marcus Peters, who need the kind of gentle but smart hand of defensive coordinator Wade Phillips to make them each 16-game factors. The Aaron Donald signing was vital, not just for Donald's peace of mind, but to know this great player is the center of a strong defense for the next seven years.
Of course, the continuing development of Jared Goff is vital. I trust McVay here. How can you not?
The NFC Playoff Picture
Division winners: Philadelphia, New Orleans, Minnesota, Los Angeles.
Wild-card teams: Atlanta, Green Bay.
Seeds: 1. Philadelphia, 2. Rams, 3. Minnesota, 4. New Orleans, 5. Green Bay, 6. Atlanta
NFC title game: Los Angeles 26, Philadelphia 24.
As for New England: Man, the receiver position is an abject disaster. How they'll beat defensively stout Houston and Jacksonville in the first two weeks with Chris Hogan and Phillip Dorsett as the lone vet receivers on the roster is beyond me. (More about that in a moment.) But this comes down to my faith that the Patriots—who got embarrassed to open the season a year ago this week—will, as usual, figure out their weaknesses and act on them. Bill Belichick always does. Tom Brady always does.
You might think of this as a lazy pick because I don't see the future. You might say if Doug Marrone hadn't lost his nerve inside of two minutes in the AFC Championship Game last January against a beatable Patriots team I wouldn't be picking them now. Maybe. But this pick comes down to the fact I've got more questions about every other contender in the AFC than I do about the Patriots.
• Jacksonville's formidable, but I still question Blake Bortles to take a team to the Super Bowl. And after last January, I question Marrone's decision-making in the big game.
• Houston's got Deshaun Watson back, but he'll be running for his life behind a bad offensive line. Plus, what sort of J.J. Watt returns?
• Pittsburgh … The eternal search for a secondary continues, as does the search for an interior boss like Ryan Shazier to lead the defense; when Shazier was lost with his spinal injury, the Steelers responded in their five games by allowing 28 points per game and fizzling out of the playoffs. It's not impossible to fathom Cincinnati or Baltimore winning this division; both are better on defense than the Steelers.
• As for the West, I like the Chargers more than any other team, but don't we all like the Chargers a ton every Labor Day weekend?
That leaves someone traveling to Foxboro on the third Sunday in January, again, praying they can find a way to dethrone the slightly dysfunctional but ridiculously legendary Patriots.
New England's defense should be better, with Dont'a Hightower's return, and Trey Flowers and Adrian Clayborn giving the Patriots a legitimate 1-2 pass-rush threat they haven't had. The running game is good, the tackles iffy with the loss of Nate Solder and the injury to Isaiah Wynn knocking him out for the year. Amazing that 49er roster marginalia Trent Brown will play such a vital role, as least early, as the heir to Solder on Brady's blind side.
If I were Brady, I'd be thinking more about the receiver situation than left tackle. The two most reliable recent wideouts, Danny Amendola (free agency, Miami) and Julian Edelman (suspended for four games) won't be there in September, and Hogan and Dorsett are complementary pieces more than standard-bearers. The Patriots claimed a couple of waiver-wire no-names, Amara Darboh (Seattle) and Chad Hanson (Jets) on Saturday to give them a five-receiver depth chart, but think of it: The Patriots were 31st in the waiver-wire claiming order, so 30 other teams passed on Darboh and Hanson.
In Bill They All Trust—I get that. But Bill left the offense in a bad place entering two tough defensive opponents to open the season. Belichick counted on Malcolm Mitchell or Kenny Britt or Jordan Matthews or Eric Decker becoming a trusted Brady partner from the opening day of camp, and none did. What now? There's no way Belichick and personnel czar Nick Caserio didn't try to deal for a receiver over the weekend; they're too smart to ignore a position of great need. Now they have to hope that looming free agents/cap casualties are available at the trade dealine. Maybe Denver is lousy the first half of the season and makes Demaryius Thomas available. Or maybe Detroit does the same with Golden Tate, or Green Bay (very unlikely) with Randall Cobb. Or maybe one of the waiver pickups find a chemistry with Brady. I just think the solving of the receiver problem is more likely than the other contenders finding solutions to their big issues.
The AFC playoff Picture
Division winners: New England, Jacksonville, Cincinnati, Los Angeles Chargers.
Wild-card teams: Pittsburgh, Houston.
Seeds: 1. New England, 2. Jacksonville, 3. Chargers, 4. Cincinnati, 5. Pittsburgh, 6. Houston
AFC title game: New England 30, Los Angeles 23.
How cool would that be? Each of the Los Angeles franchises making the conference championship games, and being four quarters from an L.A. versus L.A. Super Bowl?
Picking the best players for the top awards this early is not advisable, but I'm always up for some preseason idiocy. Here goes:
MVP: Tom Brady, QB, New England. If he gets the Patriots to the division crown at 41, with a makeshift left tackle situation and the worst receiver group, arguably, he's ever had, this isn't remotely surprising.
The contenders: 2. Philip Rivers, QB, Chargers. 3. Aaron Rodgers, QB, Green Bay. 4. Todd Gurley, RB, Rams. 5. Drew Brees, QB, New Orleans.
Coach: Doug Pederson, Philadelphia. The defending Super Bowl champ wouldn't normally win this, but I've got the Eagles surviving the early questions at quarterback to go an NFL-best 13-3.
The contenders: 2. Bill Belichick, New England. 3. Anthony Lynn, Chargers. 4. Marvin Lewis, Cincinnati. 5. Doug Marrone, Jacksonville.
Offensive player: Alvin Kamara, RB, New Orleans. The unlikely rushing champion wins a very close race with some quarterbacks … because Kamara is going to have a ridiculously productive all-purpose yards season.
The contenders: 2. Philip Rivers, QB, Chargers. 3. Tom Brady, QB, New England. 4. David Johnson, RB, Arizona. 5. Todd Gurley, RB, Rams.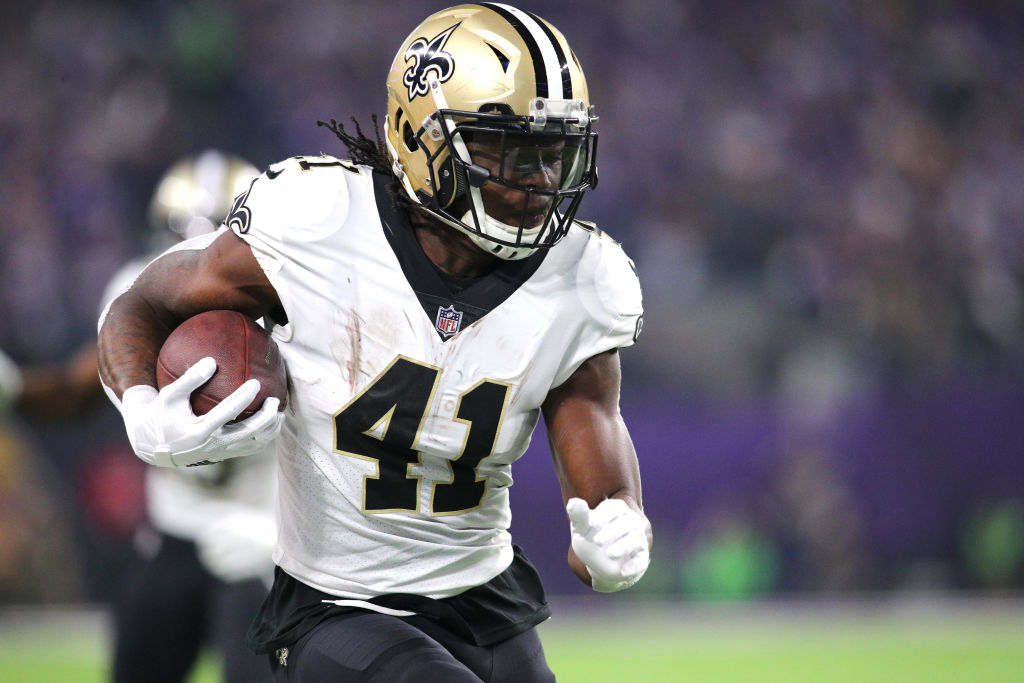 Defensive player: Geno Atkins, defensive tackle, Cincinnati. Surprising win over the two mega-money guys, Aaron Donald and Khalil Mack. But Atkins will get a huge hand from Carlos Dunlap and Andrew Billings on the defensive front. The Bengals will win the division with this front, and Atkins will lead the way.
The contenders: 2. Aaron Donald, DT, Rams. 3. Trey Flowers, DE, New England. 4. Chandler Jones, DE, Arizona. 5. Marcus Peters, CB, Rams.
Comeback player: Andrew Luck, QB, Indianapolis. After a shoulder injury and subsequent surgery marred his 2016 season and kept him out for 2017, Luck's return to relevance wins him the award.
The contenders: 2. Joe Flacco, QB, Baltimore. 3. Travis Frederick, C, Dallas. 4. Richard Sherman, CB, San Francisco. 5. Dont'a Hightower, LB, New England.
Offensive rookie: Michael Dickson, P, Seattle. I don't even know if a punter is an offensive or defensive player. But I'm giving Dickson this nod because he'll lead the NFL in gross and net punting, and because punters are people too.
The contenders: 2. Saquon Barkley, RB, Giants. 3. Sam Darnold, QB, Jets. 4. Quenton Nelson, G, Indianapolis. 5. Michael Gallup, WR, Dallas.
Defensive rookie: Josh Jackson, CB, Green Bay. I don't think he'll start on fire, but as the season wears on, he's going to be the most reliable cornerback on a strong playoff contender. He never was the fastest cornerback at Iowa, but he was smart and instinctive, and he'll be among the league leaders in interceptions.
The contenders: 2. Bradley Chubb, DE, Denver. 3. Minkah Fitzpatrick, DB, Miami. 4. Derwin James, S, Chargers. 5. Arden Key, DE, Oakland.
On the occasion of Roger Goodell beginning his 13th year in office, I asked a question to my Twitter followers this weekend: Do they approve or disapprove of Goodell's performance in office?
By Sunday night, the results were overwhelming—20 percent more strident, and more negative, than the recent disapproval rating for Donald Trump as president. Some 79 percent of the 28,113 who responded said they disapprove of the job Goodell has done.
What does this mean? Likely nothing. The owners who employ Goodell are concerned that he's so reviled, but they also know he takes so many bullets for them. In my opinion, Goodell, who has been widely and surprisingly invisible this offseason, will shepherd the NFL to a new collective bargaining agreement with the players over the next three years (the owners pray he can do this) and then leave office sometime not long after the 2021 CBA is done. We'll see if that happens, but it can't be fun for him to be the public punching bag that he's become, and have the kind of horrible public image that seemingly cannot be improved.
A sample of the comments I got from voters in the poll:
• From Matt T. of Buffalo, Wyoming: "Simply the worst and most detrimental figure in the history of the game. Deflategate, Ray Rice, one-sided witch hunts. Awful officiating. The anthem fiasco. I personally HATE what he has done to a game and league I loved."
• From Andrew D. of Uniontown, Ohio: "I know I'm in the minority based on perception, but I think Commissioner Goodell has done an outstanding job throughout his tenure. He's grown a brand that already rules supreme in the major sports. His initiative to expand the league's outreach globally may be in its infancy today, but we'll all see the fruits of Goodell's labor down the road. I think he's underappreciated."
• From Greg T. of Salem, Ore.: "As long as I can remember, I've loved football, and the NFL was always the pinnacle of the sport. Roger Goodell is transforming the game into something I barely recognize anymore in the name of 'safety,' marketing to a broader, more politically correct audience. Every lifelong football fan I know feels the same way."
• From Josh G. of Harrisburg, Pa.: "Deflategate was the low point for me. Goodell was so intent on punishing the Pats that he actually tilted the competitive playing field with the Tom Brady suspension. I'm not a Pats fan by any stretch. I'm a Steeler fan, but that was just so disgusting to me. He botches every single issue that features relationships with the players."
• From Joel Yashinsky of Detroit: "It's abhorrent that the man is paid $40 million a year. I believe 15 years from now we will look back and say his tenure was the beginning of the end for the league."
• From Jeff T., of San Diego: "Under Goodell's leadership, the Chargers relocated to a market where they're not wanted, thereby allowing pure greed to destroy generations of family traditions in San Diego. Sundays will never be the same in my San Diego family. I have gone from being a season ticket holder to doing other things with my time on Sundays."
I can't imagine a scenario in which Goodell can turn around his image—and I don't see much of an effort by the league to try. For a league so powerful and successful, this is a conundrum that the NFL cannot make go away.
Colts quarterback Andrew Luck, out of the game since the 2016 season with a labrum tear in his right shoulder, on his injury-related exile from football, and the lessons from peering into a life without football.
"What I learned about myself? A lot.
"I think most importantly I've learned to be fair to myself. Bear with me for a second here. Patient with myself, maybe a little more patient with others. I think being injured, not feeling in control of the situation, really scared me. I really withdrew from a lot of relationships and sort of got stuck inside myself. Learning to ask for help, for me, was a big, big step. It's okay to show a little vulnerability. It's okay to not be buttoned up every single moment of the day. It's okay for life not to be perfect. Why does it have to be so … I think we tend to make things binary: win or loss, black or white. I did hit a quote unquote rock bottom. I think that was necessary for me because it forced me to share my vulnerabilities, to show what I was actually feeling with the people closest to me, especially my girlfriend. That allowed me to ask for help and allowed me to get help from people. And learn how to be patient with myself."
Your whole life you've sort of been in control.
Luck: "At least I told myself I had been.
"Bottom line: I didn't feel like I handled things the way I would've wanted to. It didn't work out the way I wanted it to. I think it forced me to answer some questions about myself that I wouldn't have asked, and I'm very thankful that I had to. I'm still going through it.
"It was a heavy time, and you learn from times like that. There were a couple times I said, I don't know if I'm ever going be able to play football again, or at least have any joy playing this game. Is it worth it? Am I going to be in constant pain?
"I learned you have to be honest to yourself: Are you getting better or are you not? And it's okay if you're not, as long as you're looking at it objectively. I learned to be thankful for everybody who's helped me to this point and will continue to within the Colts organization, starting with [general manager] Chris Ballard. He's a good man. He's got a vision and I believe in it and we believe in it. And then to the folks inside my family, and my girlfriend. I could've very easily pushed some relationships away. … I tried my best to push some people away that I needed in my life. I'm so thankful for their patience and understanding, I guess.
"I learned you shouldn't always be looking for a silver bullet in rehab. I think I started getting some momentum in my rehab when I stopped looking for a silver bullet and expected to wake up the next day perfect. I started thinking: Am I improving, even incrementally? Did I get better today? Instead of being results-oriented, I was process-oriented. Same with this team. We're a young team. We have to improve. We've got new coaches. We've got new pieces. By living in the process, it's helped, it really has.
"One thing mechanically I learned: Using my hips and my feet and my legs throwing again, and making sure I wasn't just focused on my arm. That's been huge.
"Every day, every game, it just gets a little better. For me, the little victories have been big in getting me back to feeling great again."
I
"They [teammates] are gonna miss Khalil. I'm gonna miss Khalil. We're all gonna miss Khalil. Let's make that point known now. But we're gonna find a way to continue to play good football, and that's just the way it goes … It was not the plan to trade him—at all."
—Raiders GM Reggie McKenzie on Saturday night, reacting to the trade of Khalil Mack to Chicago.
II
"Aaron's on the Rams' defensive Mount Rushmore. Deacon Jones, Merlin Olsen, Aaron Donald. He's on a path to the Pro Football Hall of Fame."
—Rams GM Les Snead, on reigning NFL defensive player of the year Aaron Donald, who signed a six-year contract extension with the team Friday.
III
"This isn't golf. It's vaudeville. It's an exhibition hosted by a couple middle-aged players, ruined finery essentially, seeking a means to make a lot of money for doing almost nothing."
—Paul Daugherty of the Cincinnati Enquirer, the winner-take-all $9-million challenge match, a pay-per-view affair between Tiger Woods and Phil Mickelson on Thanksgiving weekend.
Beautifully said, Paul.
IV
"When I thought long and hard about the prospect of putting on another uniform, it just seemed wrong. In the end, I couldn't do it. My career began and ended with the Philadelphia Eagles, and man, did we go out in style."
—Tight end Brent Celek, who retired after 11 years with the Eagles (and 398 catches, 4,998 receiving yards and 31 touchdowns) on Friday.
When I heard the Texans cut punter Shane Lechler on Friday, the first thing I thought was also one of the first things I thought when Ray Guy became the first punter (exclusively) to be enshrined in the Pro Football Hall of Fame in 2014: How will Lechler not be elected to the Hall at some point after he becomes eligible?
I know there's a mythic quality about Guy, the first-round Raider punter/athlete who was Oakland's first-round pick in 1973 and went on to be one of the most popular players in franchise history. But the rules about punting—massaged slightly, along with the conditioned footballs—haven't changed drastically in the last 40 years, since Guy's prime. So these numbers should be applicable when considering what a historic career Lechler has had.

Punting numbers aren't the same as passing numbers. You can't say the punting game has changed anywhere near as much as has throwing the ball (Ken Stabler pass attempts for Oakland, 1973: 260; Derek Carr pass attempts for Oakland, 2016: 560). So I don't know how Lechler—more durable, more starry and more productive by 5.4 yards per punt than Guy—would not be a Hall of Famer if Guy was.
You might say that so many punters are so much better now, and so how can you enshrine Lechler without enshrining, say, Johnny Hekker? I get that. But then, how did we enshrine Guy without honoring his foremost peer, Jerrel Wilson? Wilson led the league in punting five times to Guy's three, and his average was six-tenths of a yard better than Guy's in 16 seasons. It's a knotty issue when you start comparing players, but I'm not into words like "legends" when it comes to comparing cases for the Hall. I'm into words, for punters, like "statistics." 
I
The Bears and the Packers, fittingly, will open the 100th season of professional football in Green Bay Sunday night at Lambeau Field.
They have met 196 times previously—194 in the regular season, twice in the playoffs. In those 196 games, this is the composite score:
Green Bay 3,377, Chicago 3,377.
II
You may have read here last week that the late John McCain was a POW for exactly 1,962 days.
Bruce Arians coached the Arizona Cardinals for five seasons, from 2013 to 2017. When he took over the team, the leading passer was Kevin Kolb and the leading rusher was LaRod Stephens-Howling. He coached them all the way till this past January. And McCain was imprisoned in a Vietnamese prison camp for 152 days longer than Arians coached the Cardinals.
I
How are you supposed to feel when the pilot of a very big airplane says something like this?
Wait. A preface: Storms in the southeast. Tight connection. I was on assignment for NBC in Birmingham on Wednesday, flying back to New York through Atlanta (hopefully). And thunderstorms wracked the south as we boarded the plane. Who knew how this would go? Would we be on the ground for five minutes or 55? Or more?
So, sitting on the gate, the pilot came on and said, "We're going to mosey on out to the runway and see what happens."
We moseyed. Weather threatened. No storms; those were heavy around Atlanta. I did not miss my LaGuardia connection, the flight was remarkably smooth, we all lived, and ultimately the pilot's moseying paid off.
II
I do believe the front office of the Loews Hotel in Minneapolis would do well to hire—at least as a consultant—an English teacher. The front desk of the Loews displayed this sign on my recent visit. Spelling and sentence structure could use some work.
The case of the best coaches in the league in a stat we'll call Borderline Decisions is interesting and telling, and this week's NFL opener is a tale of how two different men coach the borderline calls.
The Eagles and Falcons open the season Thursday night, and one of the bright lights will be on Super Bowl champion coach Doug Pederson, who raised his profile about as much in one season, 2017, as a coach could possibly do. In fact, if you look at one aspect of the Pederson versus Dan Quinn coaching matchup—skill in making borderline decisions—you'll see a decided edge for Pederson, at least based on 2017 coaching calls.
Pro Football Focus examined every borderline decision in the NFL last year, defining them as what a coach called on fourth down with the score within eight points (meaning a one-possession game); PFF separated it into two categories—going for it versus kicking a field goal from the opponents' 35-yard-line and closer, and going for it versus punting when outside the opponents' 35. PFF used the term "Expected Points" to compare each decision based on how many points it expected the offensive team to score on its next play by going for it on fourth down versus either punting or going for the field goal. The "Expected Points" were based on down, distance, field position, the opposing defensive performance, etc. (PFF excluded decisions in which a team would tie or go ahead with a field goal, because then the decision would be based solely on the score of the game.)
I don't want to overwhelm you with analytics-speak. Suffice to say PFF's 2017 metrics on the two coaches in the game Thursday are night and day.
Going for it versus kicking the field goal
Atlanta: 3 for 20 in correct calls, 15% (NFL rank: 25th)
Philadelphia: 8 for 16 in correct calls, 50% (NFL rank: 1st)
Going for it versus punting
Atlanta: 2 for 11 in correct calls, 18.2% (NFL rank: 17th)
Philadelphia: 6 for 15 in correct calls, 40% (NFL rank: 1st)
The total for Pederson: 14 of 31 correct calls. The total for Quinn: 5 of 31 correct calls.
One cool example: In the Super Bowl, the Eagles trailed New England 33-32 with 5:39 to play. They had fourth-and-one at their 45-yard line. Pederson chose to go for it, and he was widely hailed for his guts on the play.
But PFF (and I, after getting the data pounded into me) think going for it was obviously the right call. PFF figured the Eagles had a 69.2 percent of converting with a run, and a 66.3 percent with a Nick Foles pass. Many reasons here, most based on history of the New England defensive performance in such situations during the season and how the Patriots had played Philly in short-yardage in the game—plus PFF factored in that punting to Tom Brady would be a terrible mistake with such a good chance to convert. Brady, of course, had been tearing apart the Eagles defense. One of the lead data scientists for PFF, George Chahrouri, told me: "People often say fortune favors the bold. In this case, fortune favors the logical. I thought the decision was a no-brainer." The Eagles converted on a short pass to Zach Ertz and went on to score a crucial touchdown.
One other thing about the overall rating of coaches in fourth-down Borderline Decisions. Pederson (14 of 31) and Sean Payton (10 of 26) led the PFF ratings. PFF's bottom three: Bruce Arians (3-33), Andy Reid (3 of 32), Mike Zimmer (1 of 18). So it's not a vital aspect of winning and losing—just an interesting tool that shows how conservative head coaches usually are.
A PFF Elite subscription gives you access to the performance metrics the pros use.
I
Carr's tweet was sent at 8:09 a.m. Pacific Time on Saturday. Adam Schefter broke the story of the Khalil Mack trade from Oakland to Chicago exactly 2.5 hours earlier. It is reasonable to think that the quarterback of the Raiders, drafted the same weekend as Mack and given every indication that he and Mack would grow old together as the leaders of this franchise, looked at his phone and saw the Schefter news and couldn't contain himself. That's my theory, and I'm sticking to it.
II
III
IV
V
VI
Mail gets delivered even on Labor Day.
Edmund thinks Al would have found a way to keep Mack. From Edmund C.: "If I know one thing, the great Al Davis would be rolling in his blessed grave as a result of this trade. Monday would NEVER get in the way of him taking care of one of his own. Was this strictly a financial decision by a team … unable to meet Khalil Mack's asking price? Or was this Coach Gruden attempting to flex his muscles to set a tone within the organization?"
Great questions, Edmund. They're the ones being asked by everyone who loves the Raiders today. Simply, I don't think the Raiders believe a pass-rusher is worth close to the same value as a quarterback in cap money, and that's what led to this. As I write higher in the column, I firmly believe it's bogus logic to blame the cap for losing Mack. This wasn't Gruden doing anything but think it's wrong to pay a defensive player of any kind more than $20 million a year. Which I believe is ludicrous, old-time thinking by a coach who should be more progressive than that.
Just about says it all. From James B., of Nashville: "You're a liberal. I'm a conservative. Keep putting in stuff about your life, your daughter, 159 months of companionship with your dog, etc. It is interesting and adds a lot to your column."
Thanks James. Got 22 emails total about the fellow who didn't like me writing a few sentences about Freddy the grandson being raised bilingual. It was 22 for 22—write the personal stuff. Thanks for your support.
David thinks I'm nuts about the air conditioning. From David S.: "Bundle up! I hope Starbucks and other such places remain strong in refusing to lower the air conditioning. I don't mind your political discussions, some of which I even agree with, but asking to turn down air conditioning? Them's fighting words!"
Dueling thermostats at 10 paces, David!
10 Things I Think I Think
1. I think the Colin Kaepernick camp has to be thrilled about the arbitrator in his collusion case against the NFL allowing it to go forward to a full hearing this fall. Arbitrator Stephen Burbank will now hear the case, in which Kaepernick's attorneys will present evidence they believe will prove the NFL acted in concert to prevent the former 49ers quarterback from getting a job after he became a free agent in early 2017. The case is well summed up here by my former Sports Illustrated colleague, Michael McCann. I think it's pretty logical to suggest that it's Kaepernick's political stance (and kneeling for the national anthem) that have led to his unemployment, not how he plays football. But that alone is not going to win him the case. He has to prove, as McCann writes, that a "clear preponderance of evidence" shows that collusion occurred. For that, Kaepernick's attorneys will likely have to find the kind of smoking gun that we haven't heard about yet. But there's no question the league is concerned about the case. And it should be. It continues to be a disgrace that Kaepernick is not employable after leading the 49ers to the NFC title as one of the bright young quarterbacks in football six years ago.
2. I think I believe the Saints did the right thing in dealing a third-round pick to the Jets for Teddy Bridgewater and a sixth-round pick, even though Bridgewater is working on a one-year contract. This is why:
• Drew Brees turns 40 in January and though he has missed only two games in his 12-year Saints career, no one's selling insurance for quarterbacks that old. Legitimate quarterback insurance costs something. The Saints like backup Taysom Hill, but would they have been willing to play Taysom Hall with a Super Bowl roster and still felt they could play deep into January without Brees?
• The Saints have always felt they can find a draft pick in trade if they need one. Jimmy Johnson used to be that way. And so GM Mickey Loomis was concerned but didn't panic over not having a three next year. He had the full support of coach Sean Payton. Everyone Payton knew—particularly Bill Parcells (a mentor of Bridgewater's when he was in high school)—told Payton to get him.
• Payton gets to have Bridgewater in the building and around him and Brees for a year. If the match is good, and if Bridgewater doesn't have a better starting option somewhere else, Payton might be able to tempt him to stay even if he has to sit behind Brees one more year in 2019.
3. I think the reason you don't ever look at the 53-man roster teams keep at the moment of the final cuts is this: Green Bay kept eight receivers on the initial 53-man roster; New England kept three. Now way either team would go into the season with a number that high or low.
4. I think the Name of the Weekend on the cut wire was Washington axing safety Fish Smithson. Fish suffered the same cruel fate as his brother, who was in Green Bay camp in 2011 but didn't make the team. The brother: Shaky Smithson.
5. I think you'll see quite a few of the NFL cuts sign in the next few weeks with the new eight-team Alliance of American Football, because more than 600 of those cut won't be asked back by any of the 32 NFL teams, either on the active roster or practice squad. The AAF begins play Feb. 9, six days after the Super Bowl, in an attempt to fill the off-season void of football for fans—and likely of gambling too. Hines Ward, the former Steeler and current Head of Football Development for the new league, said the other day the league will offer players three-year deals and hope to get a bedrock of developmental players who've never had the sustained chance to play pro football. The players will be able to leave the AAF to return to the NFL if offered NFL deals, Ward said. "We don't want to stand in the way of their dreams," he told me. There will be a league-wide training camp beginning the first week of 2019 in San Antonio, and 52-man regular-season rosters.
6. I think this got lost in the mayhem of Saturday, but Jon Gruden also cut loose his second and third quarterbacks, EJ Manuel and Connor Cook. Manuel was the 16th overall pick in 2013; Cook was picked before Dak Prescott in 2016. And so in comes A.J. McCarron, who played so well in camp this year he was third on the Bills' mental depth chart after the preseason, after being imported in free agency to start at least one season while Josh Allen got seasoned for the long-term Buffalo job. Man, Gruden made so much news this weekend that his notable quarterback shuffling is in the 39th paragraph of a 40-graf story.
7. I think it's stunning that Tom Coughlin, essentially, is Jalen Ramsey's boss, and Jalen Ramsey keeps yapping. (Good for us, so I hope Ramsey keeps it up, but I cannot believe the Jaguars aren't vomitous over his Hollywood Hendersonisms.)
8. I think sometimes I read things players say and just chortle. Such as Dante Fowler of the Jaguars, who said the other day: "Honestly my goal this year is really just to show people that I'm a franchise player. I'm an elite player. I'm one of the top defensive ends, linebackers, whatever you want to call me, in this league." Hmmm. Fowler has been a big talker in his three years in the NFL since being the third overall pick in 2015. He missed his first year with a knee injury. In the last two seasons, covering 32 games, he has 12 sacks, including 2.5 in the last nine games of the 2017 regular season. Fowler's got a lot of showing to do.
9. I think this is the most meaningless note in the seven-week history of this column: Darius Rucker will attend the Penn State-Pitt football game at Heinz Field on Saturday. As a fan.
10. I think these are my other thoughts of the week:
a. The reason why I was transfixed—as, I assume, were so many other Americans—over the last few days to the John McCain services and tributes on TV is because they were so civil, with so many good lessons for our country. Lessons that selfless service is essential to our democracy, and that doing the right thing because it's the right thing is so important to our humanity. The loudest and most crass people should not win.
b. Larry Fitzgerald in his eulogy at the Arizona service for McCain: "He ran for president. I ran out of bounds. He was the epitome of toughness, and I do everything I can to avoid contact. I have flowing locks and, well, he didn't. How does this unlikely pair become friends? I've asked myself the same question. But you know what the answer is. That's just who he is." Tremendous tribute.
c. I might have an idea for Fitzgerald—who turned 35 the other day—for his life after football. I just might.
d. Story of the Week: by Talya Minsberg for the New York Times, on the perils of Running While Female—especially after the savage death of Iowa runner Mollie Tibbetts. Tibbetts, a college student, was murdered while on a run in Iowa, and a man who said he pursued her on that run, then led police to her body, was arrested and charged with murder.
e. It must be harrowing to run as a woman, particularly alone, in so many communities. Minsberg writes: "We have adapted to the realities—and risks—of running while female … We know that we can never totally zone out on a run, to enter that magical out-of-body Zen space fueled by endorphins, without keeping at least part of our mind firmly on earth. We know we have a set of rules about personal safety of which our male runner friends are, for the most part, unaware."
f. Football Story of the Week I: Just a great piece by Sarah Spain of ESPN on Kansas City running backs coach Deland McCullough's search for his parents, and the shocking answer he got. I don't want to spoil this at all. You need to read it to believe it.
g. Football Story of the Week II: by Sam Fortier and Samantha Pell of the Washington Post, on how a full-time team dietitian designs menus and feeds an NFL team. A kombucha machine … now that's something I never would have thought of.
h. First-Person Story of the Week: Terrific piece by Domonique Foxworth in The Undefeated, getting deep into the mind of a football player on cutdown weekend.
i. A few college football thoughts from a wacky Saturday, led by this one: Is it just me, or is Maryland beating Texas in college football borderline unimaginable? In back-to-back seasons to boot.
j. Zack Annexstad is one of the coolest stories in college football. He's a walk-on true freshman starting quarterback in the Big Ten at Minnesota. Had a good night in beating outmanned New Mexico State in his college debut Thursday night in Minneapolis. Here's what's fairly amazing: Annexstad wasn't exactly a hot prospect in high school. At IMG Academy in Florida the last two seasons, he threw a grand total of 14 touchdown passes … and was the state's 214th overall college prospect, as rated by 247Sports. Nice job in the 48-10 win Thursday, throwing for 220 yards with two touchdowns and no picks.
k. QB of the Week: Howard's Caylin (5-foot-11 Brother of Cam) Newton, who had 73 touches on 92 offensive snaps—52 passes, 21 rushes—accounting for 532 yards in Howard's 38-32 loss at Ohio University on Saturday. Ohio's my alma, so I know they're going to be pretty good this year. Good for Newton taking the Bobcats to the limit.
l. Why would any good team schedule Appalachian State?
m. Inauspicious start for Chip Kelly at UCLA, a nine-point home loss to Cincinnati (4-8 last year). First the Eagles, then the Niners and now UCLA. Life outside of Eugene has not been kind to Kelly, at least the first five years of post-Oregon life.
n. Coffeenerdness: Sept. 1, in a heat wave, is a tad early for the first pumpkin spice latte (with an extra shot of espresso) of the season, but I gave it a test drive Saturday in New York. I'm not the biggest fan—a little too sweet for me, even without the whip—but one of those per season is pretty good.
o. Beernerdness: Whoa, the beer scene in Birmingham is really good. I urge you to try the Avondale Brewing Company (Birmingham, Ala.) Vanillaphant Porter—a light Porter, if that's possible, with the typical chocolate taste you get in many Porters and also a very slight vanilla lilt. (Man, I sound like a beer reviewer!) Anyway, Avondale is very nice spot, and Birmingham, from two recent visits there, knows what it's doing in beerland.
p. Interesting opinion from Jon Heyman, whose baseball knowledge I respect a lot: He thinks Shohei Ohtani should be American League Rookie of the Year. He's been the first two-way player of this generation, and, despite being hurt a lot of the year, has started 10 games with an ERA hovering around 3 and averaging more than a strikeout per inning pitched. As a hitter, he's on a 31-homer pace if he played a full season (he has 15 of them) and is a legitimate middle-of-the-order bat. Miguel Andujar of the Yankees is a legit contender too (extra base hits: Giancarlo Stanton 62, Andujar 61). Out-of-the-box thinking from Heyman, and I think I like it.
q. This must have happened before, but I've never seen it: The same player, Andrew Benintendi, accounted for three outs in one inning. The Red Sox scored 11 runs in the eighth inning Wedensday night. Benintendi made the first out on a sac bunt, and the last two by hitting into a double play.
r. I don't think Andrew McCutchen—this 2018 version of him—is going to have much to do with the balance of power in the American League in the next two months.
s. Just look at these numbers for a second, and tell me you're not just slightly amazed at the career of Adrian Beltre, as examined against selected names on the MLB all-time hits list:
16. George Brett (3,154)
17. Adrian Beltre (3,143)
18. Robin Yount (3,142)
19. Tony Gwynn (3,141)
20. Dave Winfield (3,110)
21. Rickey Henderson (3,055)
22. Rod Carew (3,053)
23. Wade Boggs (3,010)
t. Imagine finishing your career—assuming a normal September—with more hits in your life than Brett, Yount, Gwynn, Winfield, Henderson, Carew and Boggs. Relatively speaking, it's been an amazing career for Beltre.
• Today … Pittsburgh. Will Le'Veon Bell report to the Steelers to prepare for that titanic lidlifter at Cleveland, with the Super Bowl-contending Browns? (I kid because I love.) Seems weird to think Bell would skip out on his weekly paycheck—$855,529.41—because he's ticked at not getting a long-term contract, but this has been an offseason of weird and unlikely negotiation tactics around the league. So no guarantees here.
• Thursday … Philadelphia. This just in: Doug Pederson plans to start a quarterback in the first game of the season at the Linc at 8:20 p.m. ET. I'm like everyone else in Sane America: I think it'll be the Super Bowl MVP.
• Sunday … Foxboro, Mass. This is not the way the schedule-makers figured non-division foes should meet. This is the fourth time Houston has traveled to New England in 24 months (including a playoff game in the 2016 season), and the third straight September the Texans have played at Gillette Stadium. It's nice for Houston to have Deshaun Watson back, because he'll give Houston a chance in any game he plays. But the Texans are 0-3 in Massachusetts since September 2016, and have allowed 32.3 points, on average, in the three debacles. So J.J. Watt's re-appearance, with whatever he has left, might be as important here.
You don't build something
great by letting greatness walk
out the door, Raiders.